We begin the week here on My Poetic Side with a look at the life of Derek Mahon who has died age 78.
Derek Mahon the Belfast Born Poet Dies Aged 78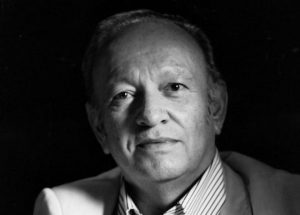 Derek Mahon, a poet born in Belfast, has passed away at his home in Kinsale on the Southern coast of Ireland following a short illness. He was 78.
Mahon was a writer with an international reputation. He was born in the city of Belfast and it was during his schooldays at RBAI that he began writing poetry. He went on to attend Trinity College Dublin together with fellow poet Michael Longley.
His first poetry collection "Twelve Poems" was published in 1965 by the Belfast Festival at Queen's. This was followed in 1968 by the publishing of "Night Crossings" his first major poetry collection. Over the course of the next half a century, he went on to publish several more collections of poetry as well as scripts for some TV dramas. He also worked on a number of poetry translations. His most recent poetry collection "Washing Up" is due to be published shortly.
Mahon spent some time in London where he worked as a journalist, this was followed by a year in the late 1970s as the writer in residence in Coleraine at Ulster University. It was whilst he was here that he wrote his essay "The Coleraine Triangle".
Mahon was part of a group of poets from Northern Ireland who started to publish their work during the 1960s and went on to be famous all over the world. His contemporaries included Michael Longley, Paul Muldoon, and Seamus Heaney. His influence on the world of poetry and in particular Irish culture.
The poet's life inspired much of his poetry and he favoured rhyming verse, unlike many other modern poets. As a student, he attempted suicide and this together with his battle with alcoholism and a broken marriage, all set against the backdrop of "the troubles" coloured his often-dark poetry. It has often been suggested that the order and rhyme in his poetry was an attempt to try and create some order in his rather chaotic personal life.
His most famous work is the poem "A Disused Shed in Co. Wexford" which takes the idea of mushrooms bending in the direction of the light as a symbol. The poem was written in 1973 whilst the Bloody Sunday clash of 1972 was still fresh in Mahon's memory.
During his lengthy career, Mahon was often compared to Samuel Beckett, WH Auden and Louis MacNeice. A number of his poems became an important part of the school curriculum and when Ireland went into lockdown in March as a result of the global pandemic RTÉ chose to end their evening news bulletin with a reading by Mahon of



The poem contains the lines:



Mahon is survived by his two children from his marriage to Doreen Douglas which ended in divorce in the 1980s, his partner Sarah Iremonger, and a further daughter and grandson.