Today on My Poetic Side we bring you the sad news that the Award-winning Belfast poet Ciaran Carson has passed away.
Ciaran Carson, Award-Winning Belfast Poet Passes Away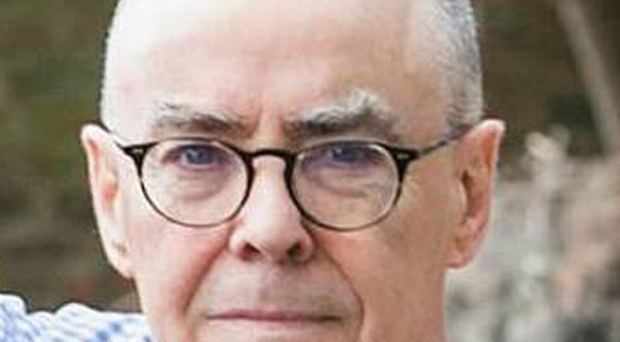 Award-winning novelist and poet Ciaran Carson from Belfast has passed away. He was 70 years old and passed away early on Sunday at home. He had been suffering from complications due to lung cancer; he was only diagnosed in March last year.
Born in 1948 in Belfast Carson grew up in the area. He attended the local Grammar School and then went to Queen's University Belfast where he gained a degree in English.
For over 20 years, Carson worked for the Northern Ireland Arts Council in the capacity of Arts Office – during his time on the role he was responsible for literature and traditional music. In 1998 he was appointed to the position of Professor of English at Queen's. He was also the Directory of the Seamus Heaney Centre for Poetry, appointed to the position in 2003.  
During his lengthy career Carson published a total of 16 volumes of poetry, he also penned several novels and also some books about traditional music.  His newest offering, "Still Life" is still set to be published later on this month, and his publishers have confirmed that this will still go ahead.
He also won numerous awards; The Irish Times Literature Prize in 1990 for "Belfast Confetti", the TS Eliot Prize for "First Language" in 1993 and in 2003 the Forward Prize for "Breaking News".
It won't however just be his poetry which he will be remembered for. The work that he undertook in the field of translation was pioneering. He made significant achievements including his work on Shamrock Tea, the novel which was longlisted for the Booker Prize.
During the 1970's he bought the Irish language into mainstream culture in Northern Ireland. He was a major influence on several generations of Belfast writers and poets who were inspired by not only this but also his leadership of the Queen's Seamus Heaney Centre for Poetry.
Carson was also a member of the group of poets known as the "Belfast Group". Formed during the 1960s, the group included Michael Longley, Seamus Heaney and Paul Muldoon. He was also a fellow with the Royal Society of Literature and belonged to Aosdána.
Ciaran Carson will be sadly missed for his warmth and the significant contribution he made throughout his lifetime to the literary scene in Northern Ireland.
Michael D Higgins, the Irish President joined the many people who have paid tribute to the poet since his death, praising, in particular, his love of the Irish language which was always with him. People who had had the privilege of meeting the poet in a professional capacity over the years also took to social media to post their condolences.
He leaves behind a wife and 3 children; two sons and a daughter.