In today's poetry news roundup, we will take a look at the incredible poetry-spouting lion that is going to be installed in Trafalgar Square next month. But first, let's take a look at a new collection of poetry from Rachel Bower…
New poetry collection from Rachel Bower, a Sheffield-based poet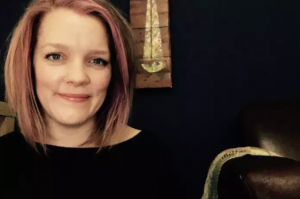 Sheffield-based poet, Rachel Bower, released a new collection of poetry last month, which explores the highs and lows of modern parenting. Called 'Moon Milk,' the collection was published by Valley Press in Scarborough, explores the challenges that come with motherhood and pregnancy. It is an unsentimental and candid journey through all of the highs and the lows, giving a realistic presentation of how women feel.
One of the best things about this collection of poetry is that so many women are going to be able to relate to it. There are a number of poems about miscarriage, and a number of personal feelings and experiences are shared. Bower said that she really wanted to include those things that a lot of people don't talk about.
Poetry-spouting lion to be installed in Trafalgar Square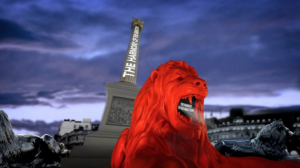 A fifth lion is going to be added to Trafalgar Square for the upcoming
London Design Festival this year. The lion will continuously spout out poetry while also boasting a fluorescent coat. It is being installed by Es Devlin, who is one of the four designers that is tasked with creating Landmark Projects for the festival. Devlin has previously created sets for the like of Beyoncé, Kanye West, and Katy Perry. Her project is titled 'Please Feed the Lions' and it will appear on Monday 17th September.
For those who are not familiar with this part of London, there are four bronze lion statues that are at the base of Nelson's Column in Trafalgar Square. They were erected in 1867. Of course, this lion is going to be nothing like the four that are there already. The mouth of this lion will open, as if the lion is going to roar. However, there will be an LED screen inside of the lion's mouth, which will display poetic lines. There is an algorithm that will be used to generate the lion's voice. The algorithm has been trained on millions of words of British poetry. The poems have been sourced mainly from the period when the four original bronze lions were cast. If that was not exciting enough, the public will be able to type words into a screen that is next to the lion, enabling them to contribute to the collective poem. During the evening, the poem will also be projected onto Nelson's Column and the body of the lion.