Today in our poetry news round-up we bring you the winners of the UNESCO-Sharjah Arab Culture Prize, the 2022 Pulitzer Poetry Prize for poetry and the poet museum destroyed in Ukraine.
Poet and Actress Share UNESCO-Sharjah Arab Culture Prize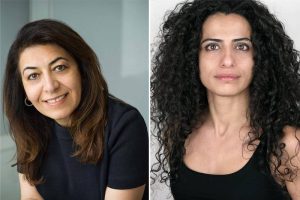 Later this year Dunya Mikhail, a poet and Helen Al Janabi, an actress will be awarded with the UNESCO-Sharjah Arab Culture Prize. The award ceremony is due to take place in Paris for this prize, which is UAE backed.
Mikhail is an American-Iraqi poet and Al Janabi is a Swedish actress with a Syrian-Iraqi heritage. This is the 18thyear that the award will have been presented.
The UNESCO-Sharjah Arab Culture Prize is awarded for a commitment to the active promotion of the Arab culture on a more global scale. The winners were selected by a panel of judges who praised them for what they considered to be their work which communicated
Mikhail currently lives in the US. She moved there in 1996, although she was born in Baghdad. Before becoming a poet, she worked as a journalist and translator. Her first book, which was written in English has been heralded by the New York Public Library as one of the 25 best books of 2005.
Al Janabi has worked in film, television and the theatre. She is also the founder of Arabiska Teatern, the first and only theatre group that is Arabic speaking in Europe. Since they were founded in 2015, they have produced 5 plays and completed more than 400 performances.
2022 Pulitzer Prize Winners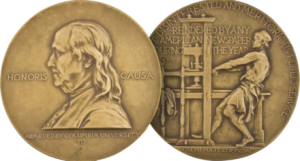 The winners of the 2022 Pulitzer Prizes were announced on Monday following a difficult year that saw the sanctions put in place for the Coronavirus pandemic finally start to be lifted. There are a total of 15 awards presented to those in the field of journalism and a further 7 to the arts. Each prize also offers a cash amount of $15,000.
The poetry prize has been awarded to Diane Seuss, for ""frank: sonnets." Seuss is a midwestern poet who also trained as a social worker. The collection has been described as

Museum Dedicated to Poet Hit by Shelling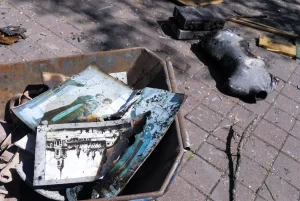 Volodymyr Zelenskiy, the Ukrainian President, has hit out against the senseless shelling by the Russians that has destroyed a museum that was dedicated to Hryhoriy Skovoroda the 18th-century poet and philosopher.
The shelling, which took place overnight, hit the village of Skovorodynivka, the roof of the museum was damaged, and the building caught fire. Fortunately, many of the more valuable items from the museum had already been moved to safety several weeks ago.
The poet, who was a Ukraine Cossack lived for the last few years of his life in Ivanovka, later renamed as Skovorodynivka. He was buried close to the museum building.
This year commemorates the 300th anniversary of his birth.