In today's poetry news roundup we take a look at the work of UNESCO and their project to save minority types of poetry, we also have an article relating to why Philip Larkin repeatedly turned down the position of Professor of Poetry at Oxford University.
UNESCO Celebrates World Poetry Day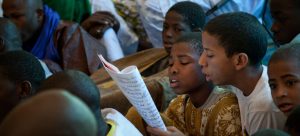 Yesterday was the World's Poetry Day. The celebration launched by UNESCO in 1999 to promote reading, writing, publication and teaching of poetry all over the world. As part of the celebration  Audrey Azoulay, who is the the UN's Educational, Cultural & Scientific Organization (UNESCO)'s Director General, paid tribute to those who bring the art of poetry to life.
During her message, she reiterated the words of Langston Hughes in a poem called Dreams. The poem illustrates a wish for freedom against whatever life might throw at a person.
Here we reproduce a part of the poem: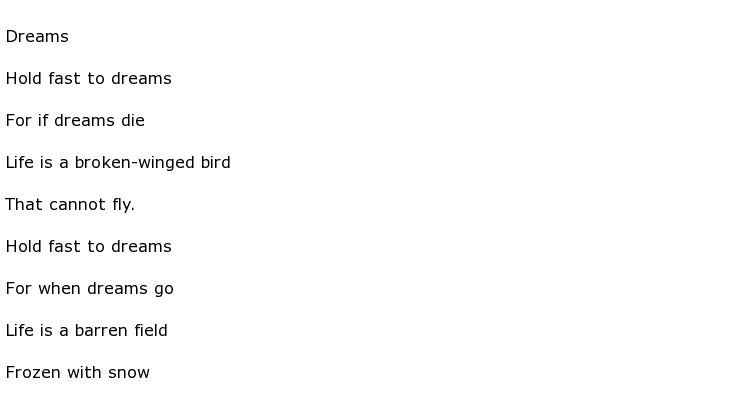 The poem seems very fitting for Poetry Day which pays respect to the many forms and traditions that poetry takes including looking at the challenges they face as they remain in danger of vanishing.
UNESCO includes a number of poetic forms they are trying to help save. These include Ca trù which is a singing form of poetry from Vietnam, Al'azi which originated in the United Arab Emirates, Gelede that is known to be affiliated with the Yoruba-Nago people who live in  Nigeria, Togo and Benin and Baul songs which come from Bangladesh.
Why Philip Larkin Rejected Poetry Professor Role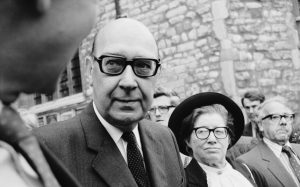 Yesterday on the occasion of World Poetry Day, Oxford University released a letter which finally revealed why the poet Philip Larkin declined the position of Professor of Poetry in 1968.
On October 8th, 1968 Larkin was offered the position in a letter from the principal of St Hugh's College. Just a few days later he responded to the offer. He stated that he felt he was "unfitted" for the role and unable to deal with the public speaking and literary parties that such a role would require. He also spoke of the occasions on which he had previously lectured and how much he had hated it, especially when people walked out in the first few minutes. He also said that he suspected the role involved a fair amount of what he considered his own personal hell; literary parties with important people.
During his lifetime Larkin repeatedly declined awards and titles, he was nominated by W H Auden in 1972 for the same position, which he again turned down and in 1984 he turned down the position of Oxford Poet Laureate.
The letter has come to light only now whilst Oxford University is in the midst of some controversy over the appointment of its next Professor of Poetry. There are a number of candidates who are being considered, however, there has been some opposition to some of the names that have been put forward; it has been suggested that one of the nominations is simply too old for the role.