Today's poetry news round up looks at a rare poetry collection that is up for sale and the winner of this year's Living Poets Society Award.
Diminutive Shakespeare Poetry Collection up for Sale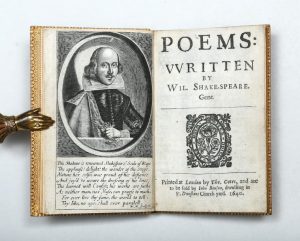 Peter Harrington, the Mayfair rare book dealer, is offering for sale a finely bound collection of poems written by William Shakespeare that was published in 1640. The dainty book is for sale with a price tag of £275,000.
The book has a rather illustrious provenance, and contains most of the Bards sonnets. There are just 8 missing, and some of his non-dramatic poetry. For many years, the book was located in the USA, but it finally returned to the UK in 2015 when it was first put up for auction by Sotheby's as part of the sale of the stunning collection of Robert S. Pirie. Pirie, an American bibliophile, was considered to be the biggest collector of English 16th and 17th-century literature.
This particular book is incredibly rare. There are believed to be only 13 copies in existence, and it is now hoped that it will be purchased by a serious collector looking to add it to their collection. The book will be available to see until the sale takes place on 4th September at the bookstore, which is located in Mayfair.
The new poetry catalogue from Peter Harrington, which of course makes mention of this volume, is due to be released in late August. There are a number of rare books included in the catalogue including a first copy of Iliad and Odyssey by Homer, and a first edition of work by Geoffrey Chaucer There is also an incredibly rare first edition English issue of Walt Whitman's Leaves of Grass – this book was one of the very first copies of Whitman's poems that made it to Britain. A jewel bound copy of Epithalamion by Edmund Spenser is also listed in the catalogue.
Poet Honoured During Power of Words Festival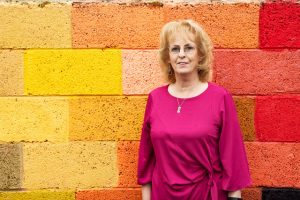 Galway poet Rita Ann Higgins was honoured during the Power of Words Festival at the weekend with the 2021 Living Poets Society Award
Her pandemic poetry had gained her a significant audience and she had been regularly featured on the radio from the beginning of the pandemic. The award was a culmination of the celebration of her work that also took place during the festival.
Born in 1955, Higgins was one of 13 children. During her late 20s she began writing poetry and has now published a total of 11 poetry books, a book of essays and poems and a memoir. She is also the author of two screenplays and a number of other plays.
During her lengthy career, she has received a number of bursaries and awards and has held several writer-in-residence positions. In 2006, she was made an honorary fellow of the Hong Kong Baptist University.
In addition to her voluntary work helping to promote positive mental wellbeing, she has also assisted with a number of prison workshops both in the UK and Ireland.