Today on My Poetic Side we bring you more of the celebrations marking the 250th birth anniversary of the poet William Wordsworth. We also look at the bid to save HMP Reading which has not been successful.
The Prince of Wales Reads Wordsworth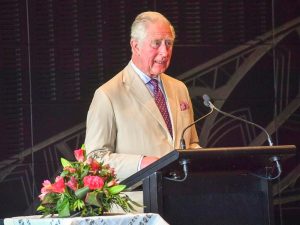 Yesterday Prince Charles marked the 250th birth anniversary of the poet William Wordsworth with a poetry reading in a radio tribute.
The Prince spoke about the ability that Wordsworth had of capturing the power of the landscape in order to show us what can move us. He went on to remind listeners just how important this makes it that those landscapes that are important to the history of the country are preserved for the future.
The segment was recorded by The Prince of Wales from his Scottish home, Birkhall, for the Today programme on BBC Radio 4. The poem that he read was Tintern Abbey.
Prince Charles is the patron of the Wordsworth Trust. The poem he chose had special meaning to him. He is acquainted with the area where the Abbey is located, and with his great love of the outdoors, he understands exactly what the poet is alluding to; the power that a landscape has to move a person. The poem is quite simply, he admits, one of his favourites.
Plans to Save HMP Reading Fail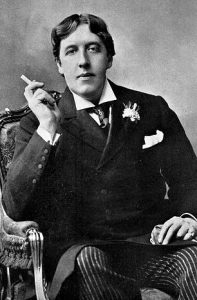 The bid to save HMP Reading from being developed, backed by celebrities including Stephen Fry, have sadly failed.
It was the hope of the group behind the bid to save the prison where the poet and writer Oscar Wilde was held following his conviction for gross indecency and create a site dedicated to LGBT history. It is believed that the Grade-II listed building may be sold to a developer to be turned into flats, something that locals say would be terrible for such a historic building.
The prison has been closed since 2013 but it was only put up for sale recently by the Ministry of Justice. Stephen Fry, who portrayed the poet in a film joined local residents and the local council in their campaign. Despite much publicity for the campaign, the MoJ turned down offers from the local council to preserve the building.
Wilde spent two years in the prison, from 1895 to 1897, when his relationship with Lord Alfred Douglas was exposed. He was inspired by his time there to write The Ballard of Reading Goal which looked at the Victorian penal system and its brutality. This was his last published work. His time in prison left him a broken man, he was ruined financially and exiled himself to France.
Local councillors are now calling on the government to reconsider their plans to sell a building that hold such historical significance, although it is understood that a buyer has already been found for the property it is hoped that there is still a chance the gaol could be sold to the council or an organisation who work in arts and heritage.