For our final poetry news round-up of the week, we look at changes in the Kuwaiti censorship laws, Varavara Rao's release from hospital and the first female winner of the Singapore Literature Prize.
Change to Book Censorship Laws Welcomed in Kuwait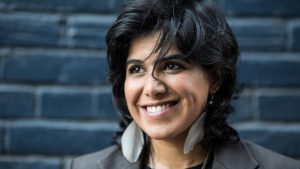 The Kuwaiti News Agency has made an announcement that has delighted writers in Kuwait. An amendment has been made to the publishing laws that means from 19th August the requirement for regulatory approval for all types of books, fiction, non-fiction and poetry has been removed. This means that any new works will not be requiring official approval before they enter circulation.
Now that this amendment has been put in place international publishers and book importers will only need to provide details of the writer and title of the book to the Ministry of Information. This is on the understanding that if any of the subject content of the book contravenes the laws of Kuwait that they will be legally responsible.
From this point onwards, the only legal action that can be taken against a book will be in response to a member of the public making an official complaint. If the book is to be banned this can now only be done by the courts, and the Ministry of Information will no longer be involved.
This latest move by the government in Kuwait has been hailed by literary bodies all over the world and of course Kuwaiti writers.
Whilst the literary scene in Kuwait is already very strong, it is hoped that this move will strengthen things and give writers of all types the confidence to publish their books and poetry.
Varavara Rao Released from Hospital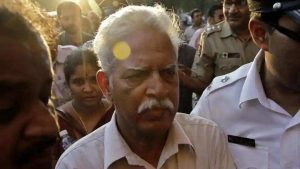 The poet Varavara Rao has been released from hospital following his treatment for COVID-19 and returned to jail.
Admitted to hospital on 19th July with symptoms of disorientation the poet who tested positive for COVID-19 on his arrival at hospital has already been released. His family had won an injunction to be kept up to date with his condition but it would appear that this has not been the case.
His family now believe that his somewhat hasty discharge has been done so that his bail plea can be obstructed.
Instructions have been made by the state to the medical board to check Rao's health and ensure that he receives the best possible treatment following his return to the jail, where he had been for the last 18 months awaiting trial.
English Poetry Prize has First Female Winner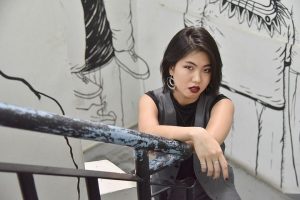 The Singapore Literature Prize announced its first-ever female winner last night with the prize for English Poetry being awarded to Marylyn Tan.
The prize, which is awarded on a biennial basis, has been running for 28 years now. Tan won with her debut poetry collection Gaze Back, which is an unapologetic look at a whole range of taboo topics from menstruation to sexuality.
The ceremony took place during a live stream with the winners of each category giving their acceptance speeches via video call.