Our final poetry news round-up of the week takes a look at a letter written by Elizabeth Barratt Browning that will be auctioned this month, and the Indian poet who has died aged 72.
Letter Written by Elizabeth Barrett Browning up for Auction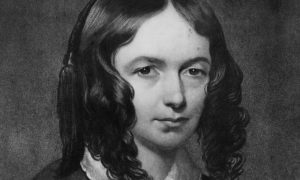 A letter, written by the poet Elizabeth Browning, in which she describes her lonely quarantine, is to go up for sale at auction next week.
The letter, which was written in 1839 to her cousin, is very apt reading for this year as it describes her quarantine in Torquay and the fact that nobody was allowed to visit her.
It is almost 200 years ago that the Victorian poet was bemoaning her isolation in a way not dissimilar to the situation the world finds itself in at the moment. The period of isolation for the poet lasted for weeks on end and seems to have been as a result of ulcerative tuberculosis. The poet left London in 1838 shortly after she fell ill and moved to Torquay to benefit from the sea air. She wrote to John Kenyon, her cousin about the lonely life she was enduring, in a letter dated 10th June 1839.
In the letter, she tells Kenyon that receiving visitors is forbidden and that for many months she has been unable to leave her bedroom. She was desperate to return to London and longing for her home and the family members she had left behind.
It is clear the Barrett thought that she would be better very soon. However, it was in fact a further two years before she was able to return home. During this time two of her brothers died, their deaths the inspiration for the poems Grief and De Profundis.
In the Oxford Dictionary of National Biography, it is noted that the poet's illness in fact lasted over four years; it suggests that she suffered from irregular heart action, blood spitting and loss of voice, fainting, elevated body temperatures and insomnia.
She dictated Aurora Leigh to Kenyon, who was responsible for her meeting fellow poet Robert Browning who she married in 1846.
The letter is to be auctioned by Bonhams and is expected to fetch between £1500 and £2500 and has been described as being a moving and fascinating piece.
Manglesh Dabral Dies Aged 72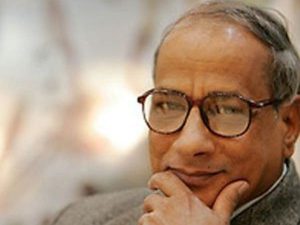 The noted Hindi journalist and poet Manglesh Dabral died in Delhi aged 72 on Wednesday. He had been suffering from complications following a coronavirus diagnosis and had a heart attack.
In 2000, Dabral was awarded the Sahitya Akademi Award, by India's National Academy of Letters in respect of Ha Jo Dekhte Hain his poetry collection. He is well known for a considerable number of his works and much of his poetry has been translated into not only the majority of Indian languages but also German, Spanish, Dutch, Russian, French, Italian, and Polish to name just a few.
The poet was born in Kafalpani, a remote village in Uttarakhand. A few weeks he received a positive result for a coronavirus test, and he died in the Indian capital in All India Medical Sciences.