Today in our poetry news round up we have yet more forgotten works that have been found, this time some of Anne Sextons earliest poems, the poet's painting to go on display in the Ulster Museum and finally, the students who have won a grant for their poetry machines.
Forgotten Early Works by Anne Sexton Found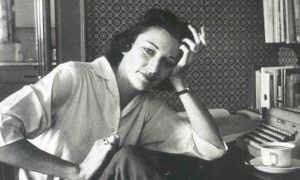 A collection of four poems and an essay by the poet Anne Sexton, which detail life in America in the 1950's have been found.
The pieces, which were originally published over 60 years ago, are five earlier works by Anne Sexton – a confessional poet. They were published in Christian Science Monitor shortly before the release of the poet's first collection "To Bedlam and Part Way Back". In the years since, they have been overshadowed by her later works until they became lost.
In 2016, Zachary Turpin, an assistant professor in American Literature and the University of Idaho, came across a mention of them in a publication that dated from 1958 to 1959. Uncertain whether the titles of the mentioned works had appeared in the poet's published collection, he spoke to an expert on Sexton as well as the poet's daughter and neither had heard of these earlier writings.
Turpin is something of a "literary archaeologist", and has previously located forgotten works by both Walt Whitman and Emma Lazarus.
Whilst it is not known why these five pieces didn't make it into the poet's published collection, her daughter believes that as they are earlier works, her mother may simply not have wanted them to be seen. This is possibly due to the poet believing them to not be up to the standard of her other work.
In 1974, at the age of just 45, Sexton committed suicide. She was a Pulitzer prize winner in 1967 for "Live or Die", her poetry collection. She also wrote enough material to fill a completed works volume that included a total of 600 pages.
Ulster Museum to Display Painting of Belfast Poet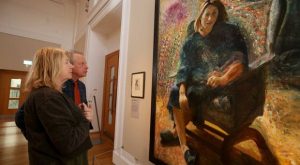 A 1989 painting by the artist Peter Edwards is to be displayed at the Ulster Museum.
The painting depicts Medbh McGuckian, the Belfast poet, and will be hung alongside a number of works by other artists from Northern Ireland, many of which have not been displayed before
Paintings recently gifted by Edwards to the National Museums NI will also feature in the exhibition, which will have 17 works in total.
Whitby College Wins Grant for Poetry Machines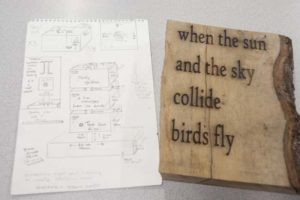 Caedmon College in Whitby has been awarded £2000 for their poetry machines. This is a project run by the English department and the Creative Club.
The group hope to use the funds to place poetry machines in some of the scenic spots around Whitby. The money, which has come from the Ernest Cook Trust, will be used to create a series of wood block sculptures which will be interactive and generate poetry that blends in the nature of the areas the machines will be placed in.
In addition to studying poetry, the students have also been studying the local landscape in an effort to choose the most appropriate places for their machines. It is hoped that the first poetry machine will have been created and be in place by April.