Today on My Poetic Side we bring you articles about the winner of the Geoffrey Faber prize winner for 2017, and the Footballers who are helping primary school children with their poetry. We also have an article about the death of the Lebanese poet Maurice Awwad.
Geoffrey Faber Prize 2017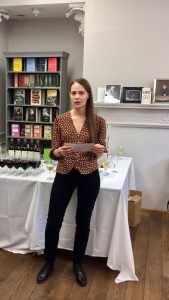 Gwendoline Riley has been announced as the winner of the Geoffrey Memorial Prize for 2017. She has won with her novel First Love.
The novel tells the tale of a troubled marriage between a young writer and her older husband. It is a book full of brutal truths, and was declared a "unanimous winner" by the panel of judges, who were very impressed with it.
First Love was published in 2017. It is not Riley's first book; she has written a number of other novels and taken several awards during the course of her career to date.
The Geoffrey Faber Memorial Prize is an annual prize that was set up to commemorate Geoffrey Faber, the founder and first chairman of Faber, the publishing company. The prize is awarded to a writer who is aged 40 or under and is a little bit different to many of the other literary prizes as it is given to prose writers and poets on alternate years. Poet Kim Moore won last year with her collection The Art of Falling. Previous poetry winners also include Seamus Heaney.
Footballers Turn to Poetry
The Premier League Writing Stars poetry competition has returned, and several Manchester City Players have this week visited one of their local primary schools to promote it. The competition is open to children aged between 5 and 11, and this year they have been asked to write poems on the theme of diversity.
During their school visit, the footballers took part in a poetry workshop. The children were split into groups, and the footballers joined in helping them with their poems. A winner from each team was then chosen.
This years competition judges include Lauren Childs, the Waterstones' Children's laureate, Olly Murs, former footballer Rio Ferdinand and the poet Joseph Coelho. They will be looking to choose winners in 2 categories, KS1 and KS2. The winning poets will not only have the opportunity to have their poems published in a limited-edition book but will also have them read aloud by someone famous!
Lebanese Nobel Prize Candidate Passes Away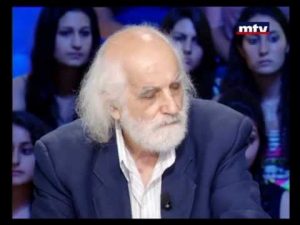 Maurice Awwad, the Lebanese poet and philosopher has passed away at the age of 85. He was a Nobel prize candidate for literature in 2015.
Born in 1934, Awwad's work was influenced in his early years by Said Akel and Michael Trad – both big names in the world of Lebanese poetry.
During his life he was a very prolific writer. He wrote hundreds of plays, novels and poems – a great number of which have been translated into Italian, French and Polish. He was also responsible for writing a number of famous songs. He also wrote speeches that were used by the various political parties in 1975 during the Lebanese civil war.