This week on My Poetic Side, we look at the Jane Austen collection, which fetched £181,000 at auction and the latest round of Pushkinfall.
£181,000 Fetched by Jane Austen Books at Auction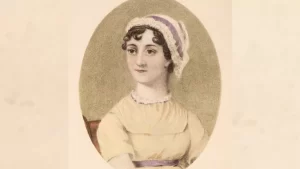 A collection of five first-edition novels by Jane Austen have been sold for a little over £181,000 at auction. The books, which were originally purchased for £5,000, went under the hammer in Gloucestershire.
The books were sent to the auction by the daughter of a private collector based in the UK who purchased them in the 1970s and 1980s for a total of just £5,000.
The rarest book in the collection was a first-edition copy of Sense and Sensibility, which was sold for £62,000. When the book was published anonymously in 1811, less than 1000 copies are believed to have Amongst the collection was also a copy of Pride and Prejudice, which sold for a staggering £92,000. This particular copy is one of around 1,500, which were published in 1813.
Sense and Sensibility attracted the second highest successful bud of the auction, following a copy of Emma, which was published in 1816 and fetched £12,800. The other books in the collection, Mansfield Park and Northanger Abbey and Persuasion, fetched £8,400 and £6,400, respectively.
Born on 16th December 1775, Jane Austen was the daughter of a clergyman. She began writing as a teenager, and her books were based on the observations that she made of the middle and upper classes of Regency Britain. All of her books were published anonymously during her lifetime, with Northanger Abbey and Persuasion being published posthumously. A final novel was never finished. She died at the age of 41 in 1817.
The collection was sold to four different buyers who either bid over the phone or were at the auction in person.
The seller had chosen to put the books up for auction as they felt that now was the time to let others get pleasure from owning them, and they are hoping to put the money towards new plans and projects. As a huge fan of Jane Austen, they were, in fact, the only rare books that they had owned and had been treated carefully by their family for many years.
Pushkin Monument Removed from Dnipro
In the latest round of de-Russification and decolonization in Ukraine, the bust of the poet Aleksandr Pushkin in the city of Dnipro has been removed. This was one of 10 monuments that the city has decided will be taken down at this time. The plan is to store them until a later date when their eventual fate will be decided.
A program of decolonization has been taking part across the country since Russia invaded. Monuments in honour of Russian figures have been removed, and streets have been renamed. The figure of Pushkin is one that has most notably been removed – he was one of the individuals most depicted in monument form – as he is now viewed as a colonial marker.
In a move called Pushkinfall, at least 10 statues of the poet have been removed from Ukrainian cities so far, in a move that echoes the aftermath of Leninfall, which took place in 2014 as the country showed their move away from Russia.