We begin the week here on My Poetic Side with a look at the new museum being created for a Greek poet and the poet who won the Maltese National Book Award.
Legacy of Odysseas Elytis, the Nobel Prize Poet Gets New House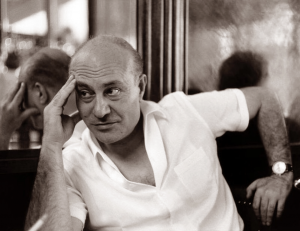 Odysseas Elytis was a Greek painter and poet. He was also the winner of the 1979 Nobel Prize for Literature. He is widely considered to be one of the most important figures to Greek poetry since the 20th Century.
Elytis was born in Heraklion, Crete in 1911. He grew up in Athens and lived through both world wars. Axion Esti, his most memorable poetry collection, is one of the most iconic poetry works in the Greek literary world today with his work being analysed by curators and at experts all over the world and his poetry studied in Schools in Greece for decades.
He died in 1996, and since then, there have been requests by educational institutions, fans of his work and researchers to the Greek Ministry of Culture asking for a space to be created to house all of his works, his personal belongings, and his notebooks.
The Elytis House museum was given the green light in 2013 and the construction works began earlier this year. The museum will be located in Plaka, Athens and has been designed specifically with the poet in mind. It is hoped that it will not only be a museum but also an educational hub.
The museum is being created using a detached house which has significant historical post-war importance and two other buildings all of which are owned by the Ministry of Culture. The buildings have been redesigned to resemble the poets home so that visitors will be able to take a look at how he lived when he was creating some of his finest paintings and poems.
In addition to having plenty of space to exhibit some of the poet's many works, there will also be plenty of storage space for the Elytis archive.
As well as paintings and poems being on display there will also be some footage of the poet that has never been seen before on display. The full catalogue of the poets 52 books will also be on display in chronological order.
There will be a small café on-site as well and the basement of Elytis house is to be used as a library. This will be open to the public and will contain books, magazines, journals and audio and film materials.
The total budget for the project is 657,200 euros and there is an auction that is scheduled to take place at some point during the first quarter of 2021 to allow members of private organisations and the public to take part in helping to create a space that is worthy to honour one of Greece' greatest poets.
Malta – National Book Prize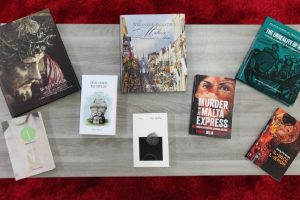 The winners of the 2020 National Book Prizes have been announced in Malta, with prizes being awarded in a number of different categories including fiction, non-fiction, and poetry.
The poet John Aquilina was awarded the prize for the best work of poetry in Maltese for his book Tluq. He was also announced as the poet laureate for the year.