Today in our poetry news round up we take a look at the traditional Christmas Annual. We also have an article about the death of a BengaLi Poet, and finally, Lemm Sissay's Christmas dinners.
The Christmas Annual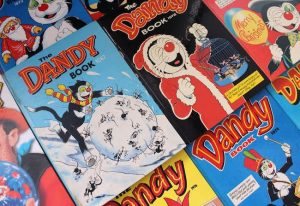 For many people celebrating Christmas, the presents under the tree simply are not complete if there is not an annual under there. This is true whether they are an adult indulging in their favourite comic book characters of their childhood or a child reading about their latest favourite character, football team or pop star.
Annuals have been around for far longer than many people realise. In fact, it is generally believed that the first annual was published as far back as 1823. Forget-Me-Not was aimed at a female audience and was a completely new concept that took its influence from ideas the publisher had seen in both Germany and Britain. Whilst the first annuals were not dissimilar in many ways to those that are around today, in addition to the short stories and illustrations that they contained, they also contained a good amount of poetry and were seen as a great way of bringing a wider variety of styles of literature to people under one cover.
Bengali Literature Guardina Nirendranath Chakraborty Passes Away
The most senior Bengali poet, Nirendranath Chakraborty, has passed away in Makundapur. The poet was admitted to hospital on Monday due to a heart attack. Unfortunately, due to his age and ill health, he did not recover and passed away on Tuesday. He was 94 and had been suffering with ill health for a while.
Born in 1924 in East Bengal, he wrote and published his first poetry book at the age of 30. This was the catalyst that launched his extraordinary literary career, he went on to publish a huge number of poetry books over the course of many years some of whilst achieved almost "cult like" status with their popularity.
In 1974 he was the winner of the Sahitya Akademi award and in 1990 he represented India in the world poetry festival.He influenced many generations of Bengali poets and his death will be felt by many. His body is to lie a the Radindra Sadan until this evening before briefly being taken to his residence and he will be cremated with a gun salute.
Lemm Sissay's Christmas Dinners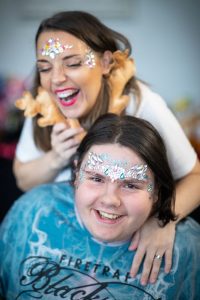 The poet Lemm Sissay MBE, who is a Chancellor at the University of Manchester, makes no secret of the fact that he was brought up in care.
Several years ago, in the hope of making a difference to the lives of young people growing up in similar circumstances he launched his Christmas Dinners project. Young people aged 18-25 who grew up in care come together to take part in a special meal and celebrate Christmas together. The event is run by a huge group of volunteers. The food is sourced from local suppliers as well as a wider community and the project ensures that everyone receives a Christmas present.