Today on My Poetic Side we take a look at the new book by Lemm Sissay which was inspired by his upbringing in the foster system.
Lemm Sissay – My Name is Why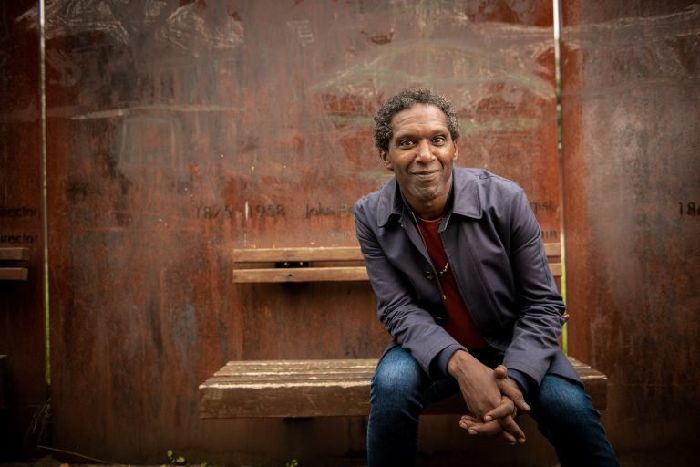 The British author, poet and broadcaster Lemm Sissay has released a new book. This is not his normal poetry book but rather harder hitting and based on fact and offers readers a truly gripping insight into life in care.
Sissay, who has published his own poetry from the tender age of 21 in 1998, was the 2012 London Olympics official poet.
He was born in 1967 at Billinge Hospital, just outside Wigan to an Ethiopian teenager who placed him into the foster system so that she could return to her studies in Bracknell. She refused to place him up for adoption and sign the paperwork as she hoped to reclaim him later. He was given the Christian name of Norman by a social worker and a foster family were found to look after him.
Sissay's mother did not return for him and he stayed in foster care with the same family until he turned 12. He was then put in a children's home as they had had three biological children. He then spent the six years in a series of children's homes where he was subjected to racial abuse, something that he had become all too familiar with in his foster parents' small village.
It took Sissay almost two decades to be able to access to his foster care record and then he learned a number of things, the first was that when he was one, his birth mother had tried to get him back. The second that Norman was not the name his mother had given him but Sissay – an Ethiopian name which means "Why".
Since his discoveries, Sissay has written numerous collections of poetry and in 2010 he was awarded an MBE for literature services. Earlier in 2019, he was awarded the PEN Pinter Prize – named in part after the writer Harold Pinter – and which is given to an author who has an "unswerving and unflinching" idea of the world.
His new book begins with his journey to gain access to his birth and foster records, something that finally happened in 2015. It is filled with Sissay's thoughts on life in the foster system and children homes, the inclusion of some parts of the paperwork he was allowed access to adds a degree of poignancy.
Since being allowed access to his files Sissay has been able to find his birth mother, but his father is no longer alive having perished when his plane crashed.
My Name is Why is currently available to purchase in all major bookshops and give a truly unique insight into the life of a poet and author who despite the many obstacles thrown at him by life has risen to be an inspiration to many young poets.