Today our poetry news round up looks at some never before seen photographs of a poet, a restoration project on a poet's home and the death of Thomas Kinsella.
Nazim Hikmet – New Photos Found in Czechia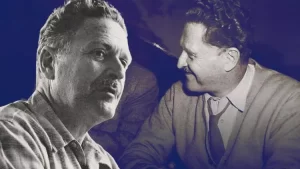 Numerous photos of Nazim Hikmet, the prominent novelist and Turkish poet have been located in the archives of the National Theatre in Czechia. The never before seen photos capture Hikmet during his exile in Prague from 1956 to 1958.
They were all taken whilst he was either acting or following rehearsals of his own plays. He wrote a total of four plays that were translated into Czech and put on at the theatre.
Hikmet was born in Thessaloniki in 1902 at a time when it was a part of the Ottoman Empire, and he became interested in poetry at a young age. The works of a number of Soviet poets had a huge influence on him and he was often referred to as the "romantic communist." He died in 1963 having spent much of his life living in exile. There is a photo of Hikmet hanging on the walls of the Slavia Café where he was a frequent visitor.
Face-lift for Poet's Home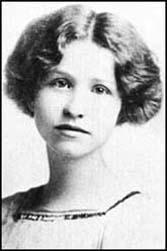 The house in Maine where the poet Edna St. Vincent Millay was born is undergoing a programme of restoration that it is hoped will be completed in the new year.
Millay, who was the first female to be awarded the poetry Pulitzer Prize, was came into the world in 1892 in the upstairs room of the home and lived there until she was six months old. Although she lived in a number of other local home growing up this is the only property that is being restored in her honour.
Much of her early poetry in particular is influenced by the coast, and especially Maine and it has been decided that the house she was born in was the most appropriate choice of location to preserve. Work on the project began five years ago and the plan it that one side of the duplex will contain a rental property that will be available all year long whilst the other side will be used by a writer-in-residence.
The building was scheduled for demolition. However, in 2016 it was purchased and the following year the ownership of the building was transferred to the Millay House Rockland, a non-profit organisation.
Thomas Kinsella Dies Aged 93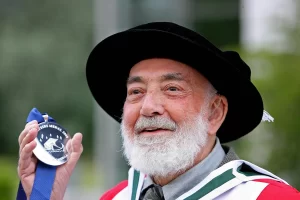 The Irish translator and poet Thomas Kinsella whose work was compared to the prose of James Joyce has died in hospital at the age of 93.
In his early years, Kinsella was considered to be one of the most fluent, accomplished, and ambitious poets from his generation, however in his later years he became increasingly involved in the translation side of his work which centred around manuscripts written in ancient Irish.
He rarely gave interviews about his work and was not interested in self-promotion, preferring instead to publish any of his poetry in limited collections or pamphlets. He also spent a number of years working in American Universities. He was however often caught up in comparisons with a poet who was 10 years younger and had a much wider reach with his work; Seamus Heaney.
Thomas Kinsella is survived by three children, 10 grandchildren and three great-grandchildren. His wife died in 2017.