Today, our news round up takes a look at the poetry in the Hungarian underground stations, the poet awarded the Bob Hughes Lifetime Achievement award and, finally, the little-known side of Karl Marx.
Polish poetry in Hungary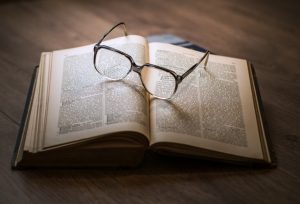 A couple of hundred posters have been put up for display on the Budapest underground. These posters feature quotes from Zbigniew Herbert, the prominent Polish poet.
The poems are displayed under the collective title "Poems on the metro" and will be on display until 20th December.
The exhibition has been organised for the main part by the Polish Book Institute. On its website, the institute claims that with Poland currently celebrating the centenary of its new-found independence, the choice of Herbert was an obvious one. Herbert's poetry forms part of the national cannon and 2018 marks the 20th anniversary of his death.
Earlier this year, the London underground was home to excerpts of poetry by a number of famous Polish poets, including Herbert, for a period of 2 weeks. This display was put together to draw the British publics attention to Polish literary heritage.
Works by Herbert have been translated from Polish into 38 different languages.
Bob Hughes Lifetime Achievement Awarded to Thomas Kinsella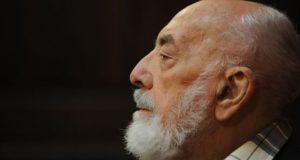 It has been announced that Thomas Kinsella, the 90-year-old poet, is to be given the Bob Hughes Lifetime Achievement Award at this year's Irish Book Awards. The annual event will take place on 27th November.
Kinsella will join a hall of fame that includes some very distinguished names in the world of Irish literature, including Seamus Heaney, JP Donleavy, William Trevor and Maeve Binchy.
Born and raised in Dublin, Kinsella went to university to study science, However, after just one year, he changed his mind about his studies, choosing instead to enter the finance department of the civil service. He changed his studies to humanities and arts.
In 1952, he published his first book. This was quickly followed by a number of other collections with Kinsella being compared to the likes of WH Auden and Philip Larkin. His approach to poetry became more modernist following a move to the US in 1965, and his use of language deepened.
Now in his 90th year, Kinsella is widely recognised both in Ireland and globally as one of the great poets of his generation. This Lifetime Achievement Award is a recognition of a lengthy career in the field of poetry, which has had a huge and very important contribution to Irish Literature.
Karl Marx – Poet?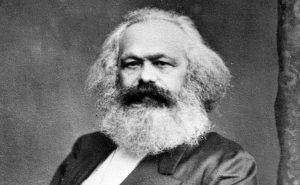 Plenty is known about Karl Marx, the father of Communism but it is not so well known that he in fact wrote rather a lot of poetry. During the period 1835 to 1843, when Marx was aged 17 to 25 he wrote quite a considerable amount of lyrical poetry.
He is of course well known for his famous critique on capitalism "Das Capital" which is in fact rather dull and a far cry from the poetry that he produced in his youth.
His poetry is published in the Collected Works of Karl Marx and Friedrich Engels. This collection also includes sonnets by Marx's wife and mother of his children – Jenny von Westphalen.