Our final poetry news round of the week here on My Poetic Side takes a look at the EU grant helping researchers to remember the forgotten female writers. we also look at the commemorations planned for the 221st birth anniversary of Mirza Ghalib.
Forgotten Female Writers and The EU Grant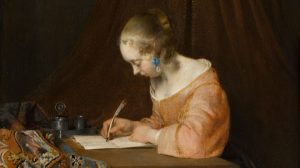 A new grant from the EU is helping Carme Font Paz, a Spanish Academic from the Universitat Autonoma de Barcelona to look for female writers who have been forgotten from the 16th, 17th and 18th centuries. It is hoped with the grant of €1.5 million that over the course of the next five years, Font and a small team will work together to uncover those female writers from Europe who produced work from 1500 to 1780. It has long been known that women have always written but that their work has sadly been neglected in favour of works by their male counterparts, and it is hoped this research will address the imbalance.
The team will be scouring the archives and private collections to collect poems, letters and musings. Whilst they might find some new female writers, the hope is that they will find writings that shine a light on those already known about female writers who have been somewhat ignored over the years.
Many of these women probably won't have had any formal form of education but their writing will give a great insight into their family life, problems they may have faced both personal and marital and even issues of a sexual nature.
The project is called



and is planned to take place over the course of the next couple of years, during which time members of the research team will travel all over Europe looking for texts to help them.
Font has already encountered a few writers in her research. For example, in 1666 Margaret Cavendish, the poet and philosopher, wrote what is believed to be one of the earliest know science fiction works, "The Blazing World". Cavendish was a peer of Thomas Hobbes, Rene Descartes and Robert Boyle. She has also discovered information about the 16th century Dutch poet, Anna Bijns who wrote poetry on the subject of how "decent men [were] as scarce as white crows."
The Poet and the Selfie Point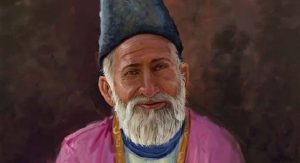 Feted during his lifetime, the poet Mirza Ghalib often complained that he still wasn't getting a level of attention appropriate to his fame. In fact, he even wrote a couplet on the very subject.
Yesterday marked the 221st anniversary of his birth anniversary, and had he still been alive he would surely have been impressed with all of the celebrations that were planned  all over the world.
A giant mural was planned for the Nagpada junction, measuring around 42 x 10 foot. It was hoped that the mural would become a "selfie point" for many of his younger fans. Some of the poets most popular couplets were also inscribed on the mural.