As we begin a new week, and see out the old year, here on My Poetic Side we look at an article about The Prophet by Khalil Gibran which is to enter the public domain on in 2019. We also have a story about the winner of this year's Arab Creativity Award.
Gibran Classic gets new Foreword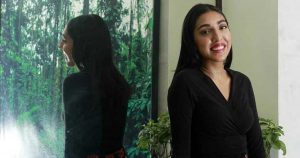 Last week we brought you an article about those works that will enter the public domain in 2019 following a lengthy gap of 20 years due to a change in copyright laws.
Khalil Gibran's classic "The Prophet" will join the list of books that will have completed 95 years since their first release and in celebration a new edition is to be published in January. Rupi Kaur, the Canadian poet, writer and illustrator who shot to fame on Instagram, has been chosen to write the introduction for the new edition.
Not one, but two new editions of the book will be released. The first, by Penguin will feature the foreword written by Kaur, and the second is to be published by Open Road Media the digital publishers. The penguin edition will be a run of 20,000. "The Prophet" is a book that has never been out of print since it was first published.
When it came time to commission a writer to create the new introduction, John Siciliano, the Executive Editor of Penguin Classics, felt that a very contemporary poet was required. He wanted someone who, like Kahlil Gibran was a poet with mass appeal and he realised that Rupi Kaur was the perfect poet to help. Of course, it is also hoped that Kaur's huge social media fan base will help to bring a new audience to the book as well.
Books by Robert Frost, Wallace Stevens, Rudyard Kipling, Marcel Proust, Willa Cather and Agatha Christie to name just a few will be amongst just some of those works that will enter the public domain on 1st January 2019.
2018 Arab Creativity Award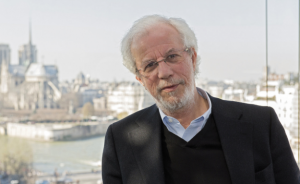 The winner of this year's Arab Creativity Award has been announced as the Moroccan poet Mohammed Bennis. The award is given by France's Lebanese Cultural Forum.
Bennis, who is well known for his defence of modernity in both his poetic works and his linguistic endeavours, was born in Fez, Morocco, in 1948. He is thought to be by many to be one of the more notable names in the modern world of Arabic poetry.
In addition to being a poet, he has also translated a number of books by well known authors including some by Bernard Noel.
Bennis, who studied in the



in Fez, holds a Ph.D on the



which he studied for under Khatibi.
During his literary career Bennis has been awarded a number of other plaudits including the



Last year Mahmoud Abbas, the president of Palestine awarded him the