Today, we take a look at a forthcoming performance by Lemm Sissay, the 9th Prince of Poets" Competition and an ambitious podcast by a cathedral
Lemm Sissay to Perform at Bishop's Stortford College Festival of Literature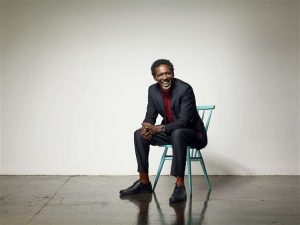 The poet, artist, performer, playwright and broadcaster Lemm Sissay, who was awarded an MBE for his services to literature will be taking part in the Festival of Literature for the Bishop's Stortford College. The festival will, of course, be taking part online this year and will be on 6th February.
Sissay is expected to speak about his life and his extraordinary achievements which include the Bafta he won in 2019 for Superkids, a documentary.
The poet who is now 53 was born in Wigan to an Ethiopian mother who arrived in the UK whilst she was pregnant. He was put into foster care as a baby and spent much of his childhood in and out of care homes. The trauma that he suffered is the subject of his book "My Name Is Why". It was also the topic for "Internal Flight", a TV documentary and "Child of the State" a radio documentary.
The experiences of his childhood lead to his founding of a project in Manchester which provides Christmas dinners to care leavers; the event is now held all over the country on an annual basis.
Sissay has been awarded The Pen Pinter Prize for his writing as well as a number of honorary doctorates. He is also a winner of the Bikila award together with Teddy Afro the Ethiopian music legend and was nominated for a Palm d'Or for "Lemm Sissay's Homecoming". One of his plays is a part of the National Curriculum and he has even adapted a novel by fellow poet Benjamin Zephaniah for the stage.
9th Prince of Poets' Competition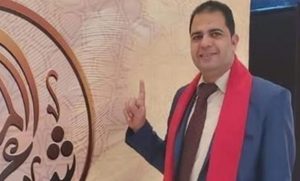 The Prince of Poets' Award has announced the names of the 20 poets who have been shortlisted for this year's award and who will appear as part of the live broadcast of the show which is now in its 9th year. Broadcasting will begin today.
The Prince of Poets' Award is the Arab worlds largest eloquent poetry competition. It is produced and organised by Abu Dhabi Heritage in collaboration with the Cultural Programs and Festivals Management Committee as part of the cultural strategy, which looks for ways to preserve the cultural heritage of Arab poetry and literature,
Lichfield Cathedral Volunteers Embark on Ambitious Podcast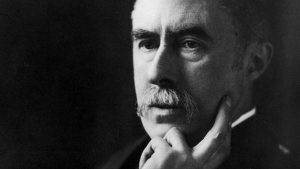 The team of volunteers at Lichfield Cathedral who are responsible for the creation of a monthly podcast are undertaking what they believe to be their most ambitious one to date.
More than 30 years ago they founded an audio magazine aimed at the partially sighted and the blind. Now they are planning to undertake a project that will see them recording the complete works of A Shropshire Lad by A.E. Housman with the help of several actors and the former poet laureate of Staffordshire.
They feel that the collection of poems by Housman is a perfect way of capturing the sounds, sights and feel of the Midlands and will prove popular with their listeners.