Today on My Poetic Side we bring you two stories of several celebrations of the lives of poets; the memorial for first poet laureate of St. Louis and the 200th anniversary of the death of a Slovenian poet. We also have an article about the winner of the 2018 William Meredith Award for Poetry.
Memorial Service Planned for Inaugural Poet Laureate of St. Louis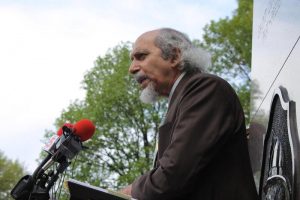 The poet Michael Castro, who held the position of inaugural poet laureate for the city of St. Louis, serving from 2014 to 2017, passed away on 23rd December. He had been fighting against colon cancer. He was 73-years-old.
One of his last appearances in public took place at the beginning of November, when he spoke at the City Hall. He was there to pass the poet laureate torch to Shirley LeFlore, the new poet laureate, who was also a friend of his.
During his term as poet laureate Castro had a huge impact. He spent much of his time going from one place to another to share poetry with people from all walks of life. He listened to other people's poetry and performed much of his own poetry. He was passionate about language and seeing how people used it.
Born on 18th July 1945, Castro was a New York Native who moved to St. Louis in the early 1970's. He studied at Washington University gaining a Ph.D in American Literature with a focus on the mythology and culture of Native America.
A memorial ceremony, which will be a celebration of the poet's life, has been planned for the poet and will take place on Sunday 20th January at the Central Reform Congregation.
200th Anniversary of the Death of Valentin Vodnik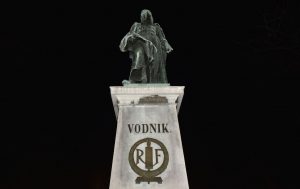 They will be dedicating 2019 to celebrating the 200th anniversary of the death of the poet Valentin Vodnik, who was also a writer and a linguist. Born in 1758, he died in 1818. Vodnik is commemorated as one of the first acclaimed poets who produced poems written in Slovenian. In addition to this, he was also the author of the first Slovenian grammar book, the first Slovenian cookbook and the first midwife's manual in Slovenian. He translated several important works into Slovenian from German, French, Italian, Latin and Greek.
The commemorations will begin this month in Ljubljana, with several events already planned.
2018 William Meredith Award for Poetry
The winner of the 2018 William Meredith Award for Poetry, which is given by the foundation of the same name, has been announced as Tom Kirlin, from Washington D.C.
This is not an award that has an application process but rather one that is bestowed on the winner unsolicited, and with a spirit of generosity that William Meredith was well known for in the world of poetry.
This year's award is particularly special as it commemorates the centennial of the birth of Meredith. There are a few special events also planed this year as part of the celebrations.