Welcome to 2019! Here on My Poetic Side, we begin the new year with a look at the Queen's New Years Honours List. We also have an article about the Palestinian poet who is appealing her conviction.
The Queens New Year's Honours List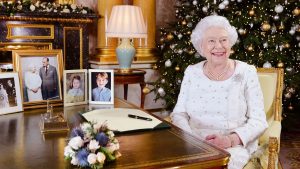 The list has been out for a couple of days now, but it seems a good way to begin the new year with a mention of the poets and artists contained within it.
This year's honours list includes a total of 1148 people, 544 of whom are women. This represents 47% of the total list and is the lowest percentage of women on the list since 2013. The youngest person on this year's list is just 22 years of age, and the oldest is 100 years old.
The world of literature, including poetry, has been well represented again this year with the author Philip Pullman receiving a CBE for his services to literature. The poet Margaret Atwood, who is perhaps best known as the author of "The Handmaids Tale", has joined the ranks of the Companions of Honour, also for services to literature.
For services to Art and Culture Carol Leeming, the poet and playwright, has been awarded an MBE.
Whilst the honours list is published in December, the investiture ceremonies, which will take place at Buckingham Palace, will not be until sometime in the New Year.
Poet Appeals Conviction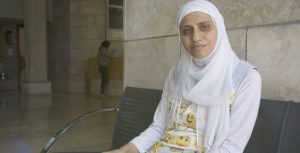 You may remember that we brought you an article back in July about the Poet Dareen Tatour, who had been sentenced to five months in prison as a result of a number of social media posts that she had made.
Tatour, who is an Israeli citizen, was released in September, as she had already served several months of her sentence following her original arrest in October 2015.
On 25th December, the poet attended an appeal hearing, which took place at the Nazareth District Court. The Free Dareen Tatour group stated that although no ruling was made



It is believed that the judges felt that if the case against the poet had been based solely on the words of her poem, and there had been no images involved, then the sentence would have been very different. No date has yet been set for the judges to release their decision.



Tatour's poem continues to cause controversy. An exhibition on freedom of expression, which is due to feature the poem, has seen demands made to the Finance Ministry to refrain from issuing any funding. The reasons stated to support the request that no funds be forthcoming are that Tatour was not only declared a supporter of terrorism but also jailed for such.
The exhibition opened on 30th December at the Mamuta Art and Media Centre which is in Jerusalem.