Today in our poetry news round-up we look at a new collection of poetry and music, a poet in prison and the Plough Poetry Prize.
Marianne Faithfull Set to Release New Poetry and Music Collection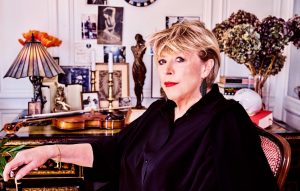 In a recent interview about her new poetry and music collection, the artist Marianne Faithfull revealed that she was hospitalised in March 2020 with Covid-19, and almost died.
Faithfull who is 73 says that she spent a total of 22 days in hospital receiving treatment before returning home. Now, nearly 9 months on, she says she is still struggling with the long-term effects, her lungs and memory are not what they were, and she is struggling with fatigue she still required oxygen.
Her collaborator for the new collection Warren Ellis is grateful that she survived, her hospital notes indicate that she was so ill that palliative care only was recommended. The new collection of music and poetry was predominately recorded before the first lockdown with the remainder being recorded after Faithfull returned home from the hospital.
The collection includes contributions from lyricists like Brian Eno and Nick Cave and is inspired by Faithfull's love of the Romantic poets who she first studied during the 1960s when she was taking her A-Levels.
As part of the recording, Faithfull gives her take on poems by Alfred Lord Tennyson, John Keats and Lord Byron.
Poet Detained for Alleged Promotion of Muslim Extremism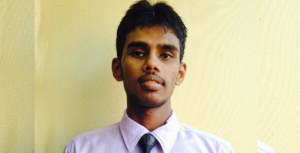 Arrested in May this year, the poet Ahnaf Jazeem is still in custody under the Prevention of Terrorism Act. It is alleged that in his poetry book
"Navarasam / Nine Different Moods"
he promoted Muslim extremism. Whilst the country's police believe the book promotes terrorism there are other bodies who believe it in fact supports ethnic unity and peace whilst actively condemning acts of ISIS and violence.
Due to the Covid-19 pandemic, the original court hearing into the case was postponed from 8th December 2020. It has now been rescheduled for March 2021. Complaints have been filed with the Human Rights Commission regarding the matter and asking them to intervene.
Roger McGough Announced as Judge for Plough Poetry Prize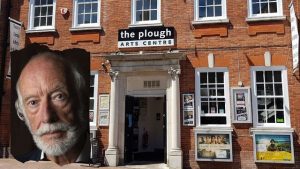 Roger McGough, one of the best-loved and well-known poets in the UK has been announced as the judge for this year"s Plough Poetry Prize.
The announcement which was made on 19th January by Great Torrington arts charity also launched the competition for this year. The deadline for entries is 31st March.
This is the 18th year that the prize has been running. In 2019, there was no competition last year, it attracted a staggering 1425 entries, the prize was won by Heidi Williamson. Former judges include Carol Ann Duffy and Sir Andrew Motion.
Poems should be no more than 40 lines in length and can be written on any topic. There is no age limit for entrants and the competition is open to everyone.
There is a cash prize for the best poem and the opportunity to receive feedback from Roger McGough himself.