Today's poetry news roundup looks at the new Leonard Cohen documentary and the winner of the 2022 CLiPPA Award.
The Focus for a New Cohen Documentary "Hallelujah"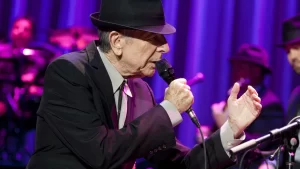 It was nearly 40 years ago when the poet and singer-songwriter Leonard Cohen released "Hallelujah", and it was very much a flop at the time. Today the song has been covered by over 300 different artists, recorded by many, and is even more commonly associated with artists other than Cohen. It also has something of a cult following and contains both erotic and religious references. For many younger people, it is the song they know from the animated film "Shrek."
It also saw a revival in popularity following Cohen's death in 2016.
Now it is just one of the topics of a new documentary about Cohen which is due out very shortly.
"Hallelujah: Leonard Cohen, a Journey, a Song" looks at just how unpopular the song was when it was first released and how the critics felt that it might be destined for obscurity.
Cohen himself had something of an eclectic background. He was a practicing Jew, but in his later years he retired to live in a Buddhist monastery. He was first a poet before turning to singing and writing, and the song itself took him many years, and many versions, to write. There were many verses that he wrote that never made it to the final song.
Hallelujah was recorded as part of the "Various Positions" LP by the Columbia record label, who refused to release it in the US because of the song. It was however released in Europe
Since then, it has been a hit for a number of artists and as well as featuring in Shrek was also in Sing, bringing it to a new and younger audience. Whilst the man behind the documentary suggests there is no wrong way to interpret the song, or sing it, there is one man who was disagreeing; Bono, the frontman of U2, has previously apologized for the trip-hop version he recorded in 1995.
CLiPPA Children's Poetry Award Won by Jamaican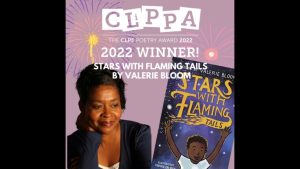 Valerie Bloom, a Jamaican born author and poet has been named as the CLiPPA Children's Poetry Award winner for 2022. She was awarded the prize for "Stars with Flaming Tails" which the judges described as a passport to a brand-new world. The judges also felt that the collection offered an invitation to children to actively engage with the poetry in a number of ways.
They also felt that this was a book that should be in every library and every book corner in the country.
They also made mention of the fact that the entire shortlist this year contained some fantastic entries, however they just felt that Bloom outshone the other authors.
In 2008, Bloom was made a member of the British Empire for her services to poetry. She will receive a £1000 prize from CLiPPA, and a recording of her poem will be placed in the National Poetry Archive.