Today in our poetry news round-up we look at a portrait of a poet that has been discovered, the poet speaking about diverse backgrounds in football and the winner of the Art Molson Prize.
Poet's Portrait Found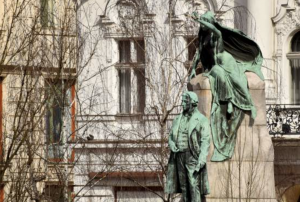 A previously unknown portrait of the poet France Preseren has been found in a museum in Zagreb. Preseren was a 19th-century Romantic Croatian poet. The portrait is a watercolour and according to experts is believed to be the most realistic portrait of the poet that has been found to date. It is not known who painted the portrait. However, it is believed that the Franz Kurz zum Thurn und Goldenstein portrait of the poet may well have been a copy of this previously unknown portrait.
Lemm Sissay Speaks Out Following England's Euro 2020 Loss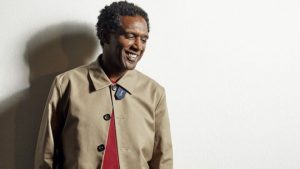 The poet Lemm Sissay has spoken on national radio following the defeat of the England team in the Euro 2020 tournament against Italy.
He was speaking about a tweet that references the diverse backgrounds that make up the current England team and the achievements that the whole team had made in the last couple of months. During the interview, he was also asked about the tweets that have been decried in the media since the game, which contained numerous racial slurs against the three young black members of the team who put themselves forward to take penalty shots and sadly missed.
The diversity that Southgate sees on his team in terms of background, colour, and ethnic origin is what makes those team members such important people, he stated. He was quick, however, to point out that whilst these incidents of racial abuse have seemed many in the wake of the match, they are a lot less than we imagine and it is also important to focus on the huge outpouring of support that there has been for the players by those who were also disgusted by the tweets.
The interview ended with Sissay reading from the poem "If" by Rudyard Kipling, the message of which he believes is incredibly relevant at the moment.
M. NourbeSe Philip Awarded Arts Molson Prize
The poet M. NourbeSe Philip who was born in Tobago but now lives in Canada has been awarded this year's Arts Molson Prize. This is an annual award that is given for a lifetime achievement by the Council for Arts in Canada. It comes with a $50K cash prize.
In addition to being a poet, M. NourbeSe Philip is also a nonfiction writer and novelist, and the award has been given for her "invaluable contributions to literature".
Having moved to Canada in the 1960s, Philip studied for a Master's degree in political science. This was followed by a law degree. She practised law for seven years whilst using her spare time to write and publish poetry. She began a full-time career as a writer in 1983 and released her first three collections of poetry shortly after. Her first novel was published in 1988. In 2008 she published "Zong!" her most recent poetry collection which looked at the story of a 1781 slave ship on which 150 Africans drowned.
Philp's is also a winner of the 1988 Casa de las Americas Prize, a 1990 Guggenheim Fellowship, a MacDowell Fellowship in 1991 and in 2020 a PEN / Nabokov Prize for International Literature.