We begin the week with a look at Lemn Sissay and his OBE and the former home of a poet being given a new lease of life.
Lemn Sissay Named on Queen's Birthday Honours List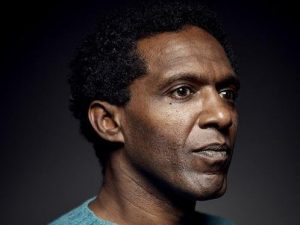 The playwright and poet Lemn Sissay had urged children who live in care to be ambitious with their lives following the announcement on Saturday 12th June that he had been named on this year"s Honours List for the Queen's Birthday.
Sissay was brought up in the care system himself, something he recently wrote about in his autobiography "My Name is Why". He has been honoured with an OBE for his services both to charity and literature.
Speaking about his OBE Sissay said "I do the work that I do as best as I can. I wish I was a better writer." He went on to say that there were a lot of areas in his life where he wished that he had been able to do more. He also said that it is often as though there is someone driving you forward when you are an activist, you do it not because of the impression it gives of the type of person that you are but rather it is just about getting on with what is important.
He also had a message for those people who felt that he shouldn't accept the honour. His fellow poet Benjamin Zephaniah publicly rejected an OBE in 2003 stating colonialism as his reason, that they should walk a mile in his shoes. If they had lived the childhood, he had and taken his journey to where he is now then they would be denying what he has accomplished.
He doesn't have a family who will congratulate him on his achievement, so this OBE means everything, it is a congratulation, an acknowledgement, of everything he has achieved.
When he was just 21 Sissay released his first book of poetry, in 1995 the BBC documentary about his life "Internal Flight" was made. In 2006 his one-man show titled "Something Dark", which explored how he was given up as a baby in the 1960s by his Ethiopian mother, renamed and then found out his real name aged 18 was adapted for the BBC. It won the UK Commission for Racial Equality's Race in the Media Award (RIMA).
Sissay was made an MBE in the 2010 New Year's Honours list.
Home of Former Jack the Ripper Suspect to be Transformed
The birthplace of Francis Thompson, the famous Preston poet, is set to be turned into flats. The property, which is a Grade II listed building has been unoccupied for several years having previously been used as offices but now the owners are hoping to turn it into four apartments.
There is a plaque on the outside of the building proclaiming its connection to the poet.
Thompson studied medicine for eight years, although he never practised, he instead chose to follow his uncles, both writers into the field of literature by pursuing his love of poetry. His medical training led to his name being placed on the list of people suspected of being Jack the Ripper in 1888, however, there was never any evidence found to suggest he was anything other than innocent.
The author and poet JRR Tolkien said that he had been influenced by the work of Thompson and GK Chesterton proclaimed him to be the "greatest poetic energy" in the UK since Browning.