Today, we take a look at the poet helping to make a programme for prison radio and the winners of the Ken Saro-Wiwa poetry Prize.
Roger McGough Broadcasts Message of Hope with Archbishop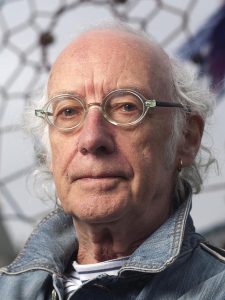 As part of a unique broadcast on behalf of the National Prison Radio the poet Roger McGough has joined forces with Archbishop John Wilson, who is the Vice President of PACT (Prison Advice and Care Trust).
The broadcast which looked at the question "Where do you find hope?" was a 40 minute one and included a poignant reflection from Archbishop Wilson, traditional and modern praise music, a reading from the gospel and prayer. There was also an interview with a former prisoner.
This was a one-off show and was the premier for a special recording made by Roger McGough of "Everything Touches" a poem which was inspired by his Catholic faith and had been originally commissioned to be a modern hymn. It was rewritten and put to music specially for the broadcast. Here we reproduce the first few lines:



The programme was broadcast on prison radio on 12th July and was part of the message of hope sent by the church to Catholics who make up the single largest faith group in the UK prison system.
The Ken Saro-Wiwa Poetry Prize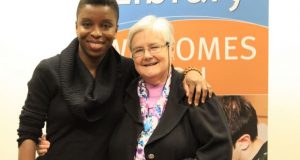 John O'Shea approached the Maynooth University sociology department early in 2011 with the news of possible donation from a local nun.
Whilst interviewing her for his thesis research he discovered that during her time working as a social activist and missionary in Nigeria she had amassed a rather extraordinary archive. The collection contained correspondence with Ken Saro-Wiwa a writer and activist and were mostly written whilst Saro-Wiwa was on death row. They highlighted what he considered to be the environmental destruction of Nigeria by the international petrochemical industry. The letters were all smuggled out of the military detention centre where he was being held in bread baskets.
The collection was donated to the library at the university in November 2011 and a special friendship began. This inspired the annual Ken Saro-Wiwa Poetry Prize which is awarded for eco activism poetry.
This year marked the 25th anniversary of Saro-Wiwa and the 8 others he was convicted with, know as the Ogoni 9.
The winner this year is Lind Grant-Oyeye, who was born in the Niger Delta region of Nigeria and now lives in Kilkenny. As an African writer, she said that she was especially delighted to be announced as the winner and to have her name associated with that of Ken Saro-Wiwa. The connection that the university was fostering between Africa and Europe is a very important one.
In addition to the adult category, the prize also offers a school category as well and this year the winner was a fifth-year student from a local community college.
The winning poems will be published by Daraja Press in November.