We begin the week with a look at the new Poet Laureate in the US and the exhibition of Ted Hughes memorabilia that has opened.
24th US Poet Laureate Named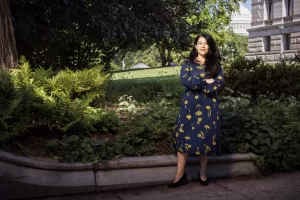 The Library of Congress has announced that Ada Limón will be the 24th poet laureate of the United States.
Limón will take up her new position in the autumn and will begin by taking a tour around the country. There are two messages that she is hoping to share with others; things that she believes about poetry; it provides us with a way in which we can "reclaim our humanity! and it can "help us to repair our relationship with the planet."
An author of six volumes of poetry, Limón was the winner of the National Book Critics Circle Award for Poetry with "The Carrying", which was published in 2018, and also a National Book Award finalist with "Bright Dead", published in 2015. Her most recent book was published in May 2022. "The Hurting Kind" is all about the experiences and people, both dead and living, and the images of trees, flowers and animals that come from her memories.
Limón is another history-making poet laureate appointment for the US. She will be the first female poet laureate with a Mexican American and Latino heritage. She will now be joining a list of incredibly distinguished former poet laureates, including Rita Dove, Billy Collins, Robert Pinsky and the outgoing holder of the post-Joy Harjo.
Limón feels very strongly that it is important to not just celebrate poets but also poetry, and to think about ways in which this can be achieved. She wants to help those people who are not already in love with poetry to find that connection and would like to see more poetry in public spaces such as parks and at bus stops.
Describing herself as "polyethnic" – there is Indigenous ancestry mixed in with her Mexican heritage, and on her mother"s side, there is some Irish and Scottish heritage; she talks about being part of the American story. She doesn't want to be seen as just one heritage but bits of everything, as the poet Walt Whitman said, "to be given the permission to be seen as containing multitudes."
Private Photo Collection of Ted Hughes – A First Look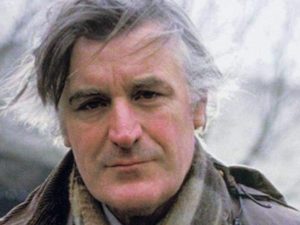 Whilst 24 years have passed since the death of the former poet laureate Ted Hughes there is still much fascination with both his work and his life.
Now a previously unseen collection that takes a look at the artistic endeavours, relationships and manuscripts of the poet, including many previously unseen albums of photos of Hughes and Sylvia Plath the American poet and his first wife, will be made available to look at.
The collection has been described as one of the finest collections of memorabilia linked to Hughes. It is to form part of an exhibition at the University of Huddersfield and will then remain at the university where it will join other similar items in their archive. The newly opened exhibition will be open until the end of September.