Today"s poetry news round-up takes a look at a bridegroom"s poetic tribute to his new bride, the cottage with a poetry connection that is up for sale and the young poet who has secured a publishing deal.
Wedding Poem for a Princess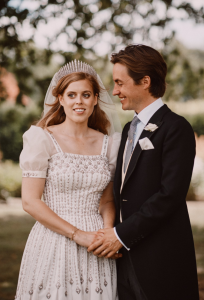 At the end of last week, the world discovered that Princess Beatrice had married her fiancé Edoardo Mapelli Mozzi in a "secret ceremony". The pair had been due to get married in May but the ceremony had been cancelled due to the pandemic.
The wedding, which was attended by only their siblings and immediate family, in accordance with the current Covid guidelines for weddings, took place in Windsor. The bride wore a beautiful dress and tiara which were both loaned to her by the Queen. The dress was one that had been made by Norman Hartnell, one of the Queen"s favourite designers.
Following the wedding the bridegroom too to Instagram to share pictures of the happy couple and a poem for his bride. The poem he chose was "I carry your heart with me (I carry it in my heart)" which was written by the American poet E.E Cummings which was written in 1952.
Thatched Cottage Birthplace of Scots Poet Goes up for Sale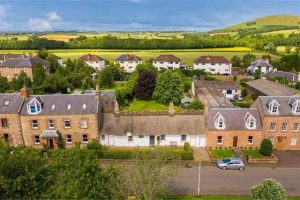 A charming thatched cottage in the Scottish Border where the Scottish poet Dr John Leyden was born in the 1700s is up for sale.
The poet, who had links to Sir Walter Scott, was a Polymath. He knew 40 languages and was something of a literary great.
Records confirm they Leyden was born in the cottage in 1775. However, it is not known exactly how old it is.
The house is located in a conservation area in the heart of a small village. It is made up of three traditional single-storey cottages and recently an upper level has been added. Many of the original features remain. There is also a rather stunning garden. Whilst the cottage may not look much like it might have done when the poet lived there, it still bears his name. Layden's cottage is a listed building with an original water reed and turf ridge which is A-listed needs to be treated properly with regular maintenance.
The cottage is on the market with a guide price of offers over £285,000.
Young Poet to be Published
There have been young poets and authors before; Keats was first published at the age of 21, and Mary Shelly wrote Frankenstein at 18. However, Nadim Shamma-Sourgen is somewhat younger. The youngster, whose astonishing poetry came to the attention of the poet Kate Clanchy is just four years old.
Nadim is so young that he dictates his poetry for his mother to write down. He is still learning to read and write. The publishing deal makes Nadim one of the very youngest writers to ever land a book deal.
Some of his poetry has already been shared on Twitter, and it explores some rather big topics but from a completely childlike angle with an innocent that people have really taken to.