Today's poetry news roundup brings you an unusual selection of stories. We have the power of Twitter reuniting a letter from Seamus Heaney with its owner, calls from the UN for China to release Liu Xiaobo's  widow, and finally, the theory that Shakespeare has been reincarnated that is taking the internet by storm
Team Twitter Does It Again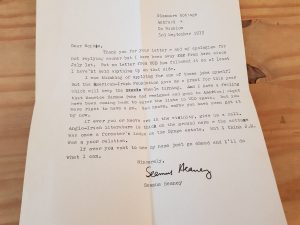 Social media platforms often come in for some harsh criticism, but every once in a while, something happens that can really make you smile. In this case, it is the power of Twitter that has helped reunite a letter with its rightful owner.
And that's exactly what happened for Stewart Law of Belfast after he asked Twitter for a helping hand on Tuesday this week. Law took to Twitter and tweeted about a letter he had found in a second-hand book he had purchased a number of years previously. The letter had been penned by Irish poet Seamus Heaney. Law wanted twitter's help to find the letters original owner and see if they wanted it back.
The power of Twitter didn't disappoint and just 30 minutes later Law had his answer.  Queen's University Belfast had helped him to find the owner Sophie Hillman who had been doing Irish studies at the University when she had written to the poet.
Hillman is delighted that she will be reunited with her letter and very touched at Law for reaching out to find her.
UN Experts Seek Release of Liu Xia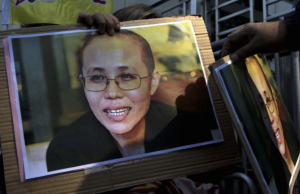 The widow of the Nobel Prize Laureate Liu Xiaobo is once again as UN officials again call for her release from house arrest. They want her to be allowed to seek medical treatment for her deteriorating health and travel abroad to do so.
This news comes just a few days short of the first anniversary of her husband's death in prison. Liu Xiaobo died on 13thJuly 2017 of liver cancer, he had been jailed in 2009.
Liu Xia, who is also a poet, has never been charged with any crimes and whilst the government deny that she is under house arrest she has not been seen in public since her husband's funeral. It is hoped that as has been the case in the past she will be allowed to leave the country and become resident in a willing western country
Shakespeare Reincarnated?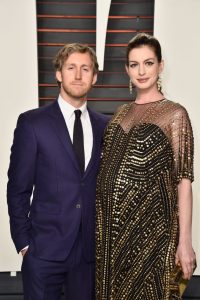 Everyone loves a conspiracy theory and possibly the best one in a long time that seems to be taking over the internet is that The Bard himself, the playwright and poet William Shakespeare, has been reincarnated as Adam Shulman.
For those of you who don't know who Shulman is, and you would be forgiven for not knowing, he is the husband of the actor Anne Hathaway. The conspiracy theory first emerged at the weekend when one Twitter user noted the physical similarities between Shulman and Shakespeare, and the story might have died there had it not been for the input of other Twitter users.
Anne Hathaway was also the name of Shakespeare's wife. Daft as this might all seem there have been over 438,000 people on Twitter who have been drawn to the tweets with many believing that the couple might indeed be reincarnations of The Bard and his wife.