In our final poetry news round-up of the week, we look at the poet who received a Queen's Gold Medal for poetry. We also look at the renewed call from writers all over the world for the release of the wife of the late Nobel Peace Prize winner Liu Xiaobo. We also take a quick look at the first poet laureate of Tofino.
Poet Receives Queen's Gold Medal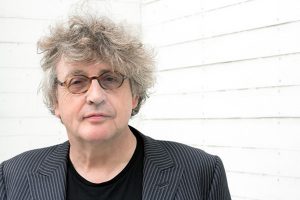 Paul Muldoon a poet who lives in Sharon Springs, New York attended a private audience with Queen Elizabeth II at Buckingham Palace this week. He was presented with the Queen's Gold Medal for Poetry.
Born in Ireland in 1951, Muldoon has published over 30 collections of poetry. He was the Professor of Poetry at Oxford University from 1999 to 2004. He has been a Professor of poetry at Princeton University and also worked as a poetry editor for the New Yorker magazine. He is also Pulitzer Prize-winning poet, 2003 and a winner of the T S Eliot prize in 1994.
Poets Renew Calls for Release of Liu Xia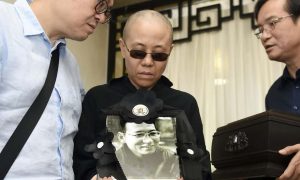 Liu Xia, a poet and the widow of the late Nobel Peace Prize winner Liu Xiaobo has been the subject of renewed calls from poets all over the world who are demanding that the Chinese government release her. She has been under house arrest since her late husband was awarded a Nobel peace prize in 2010. She has never been charged with any crime. Whilst the Chinese authorities insist that she has all her freedoms in accordance with the law her supporters claim this is not the case.
Amnesty International and PEN America together with 28 writers and artist released a video calling for the release of Liu. The writers who gave their names to the campaign included Rita Dove, JM Coetzee and Khaled Hosseini.
The Chinese government responded to the calls for Liu's release by claiming that the situation was being handled in accordance with Chinese law.
Despite the concerns of her family and friends, specially regarding her health, and growing pressures from the rest of the world it seems unlikely that the government will be releasing Liu from her house arrest any time soon, if at all.
The last time that Liu was seen was at her husband's funeral. Since then she has had little contact with the world outside her home except for a few phone calls with friends in which she is reported to have said that she is willing to die in the house and her life has little meaning without her husband.
Tofino Gets First Poet Laureate
Tofino on Vancouver Island in Canada has announced the appointment of their first-ever poet laureate.
Joanna Streetly will be paid an honorarium of $5,000 for the one-year term to which she was appointed at the end of this year's National Poetry Month. She is looking forward to taking up the role and has already planned several interesting topics that she would like to bring to her work over the next couple of months.
Her most recent book "Wild Fierce Life: Dangerous Moments on the Outer Coast" is already a best seller in BC.