Today in our poetry news round-up we look at a collection of Sylvia Plath memorabilia up for auction and some previously unseen poetry from Edward Lear.
Letters from Sylvia Plath to Ted Hughes go up for Auction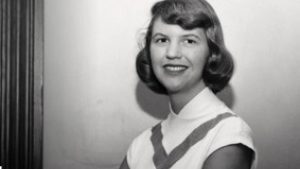 Sotheby's will be auctioning a collection of love letters that were sent from the poet Sylvia Plath to Ted Hughes later this month. The auction will also include personal items that belonged to the poet including photo albums and her wedding ring and also some of her drawings.
In total, the sale will include 55 items all with links to the American poet. The love letters were sent to Ted Hughes when the pair were married. All of the items currently belong to Frieda Hughes, the couple's daughter.
Plath is responsible for what is described as some of the most unsettling verses in modern English literature that saw her writing about the traumas of her life through haunting poetry. The troubled poet killed herself at the age of 30 in 1963 by putting her head in the gas oven. Her young children, who were in the flat with her at the time, were unharmed as she had sealed their room to protect them from the gas.
Hughes and Plath were married in 1956. The relationship between them was passionate and tumultuous. The letters talk about the agony that Plath felt when she was separated from Hughes during her time studying at Cambridge. There are 32 letters in total dating from October 1956 to 1961. Sotheby's have put an estimate on them of around £20,000
A family photo album that is included in the sale chronicles the road trip the couple took across America with friends, including TS Eliot.
The drawings include a pen and ink drawing of Hughes which it is hoped will fetch between £10,000 to £15,000.
All of the items will be sold as part of the "Your Own Sylvia" sale which will run from 9th to 21st July.
Lost Lear Poems Found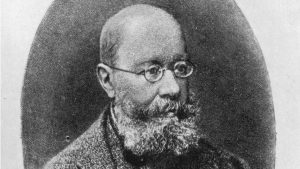 A collection of previously unseen letters and poems written by Edward Lear the Victorian nonsense poet have been found in a private collection where they have been hidden for many years.
The discovery has been made by a PhD student from the University of Nottingham in the British Library. Ms Wilcockson was looking through some manuscripts when she came upon the pages that had been written by Lear to a young English lady he had met in Italy. The finds are being hailed as significant.
Included in this new material is a poem, a limerick about an old man on a bicycle and a number of letters. They were found in the "Charnwood Autograph Collection" a large collection of manuscripts.
The documents were sent to Mary Mundella who then passed them to Lady Dorothea Charnwood, her niece.
The pages have previously not been seen by the public and are unpublished. They are a significant find in terms of 19th-century literary studies and will now be digitised by the library so that they can be shared with a much wider audience.