Our first poetry new round-up of the week takes a look at the winner of this years Irish Times poetry Now Award. We also have an article about an auction of Sylvia Plath's belongings, and a planned tribute in Scotland to some great war poets.
Irish Times Award Winner Named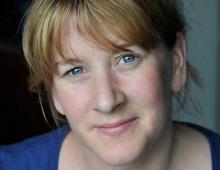 Co. Down based poet Leontia Flynn has been named as the winner of this years Irish Times Poetry Now competition. Her collection "The Radio" was one of 5 books chosen by the judges to make the shortlist.
Flynn was given the €2k prize during the



which took place on Saturday in Dún Laoghaire, Co Dublin.
The award which has been running annually since 2005 has a list of prominent former winner including Seamus Heaney, Michael Longley, Sinéad Morrissey and Dennis O'Driscoll to name just a few. This is not the first award for Flynn who was a winner of the


Sylvia Plath Items Auctioned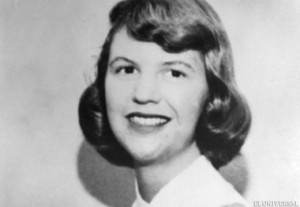 Amongst the items put up for auction at Bonhams, the London auction house on Wednesday last week (21st March) were a large selection of items that had belonged to the poet Sylvia Plath.
The items were put up for sale by Frieda Hughes, the only surviving child of Plath from her marriage to fellow poet Ted Hughes. She had decided to sell the items because she wanted other people to gain some enjoyment from them and she wanted to decide which items would be sold, whilst it was still her decision to make.
The items included a proof of "The Bell Jar" which sold for £87,500, more than its estimate of £80,000 and Plath's green Hermes 3000 typewriter, on which she wrote "The Bell Jar", which fetched £32,500, a little over half its estimated price of £60,000.
The auction also includes an annotated proof copy with added words and corrections, a mahogany armchair, clothes, photographs, a cookery book and a sketch that Plath drew on honeymoon in Spain of Hughes
Plaque Tribute to Great War Poets
A project to commemorate the great poets of the First World War has been planned by Aberdeen University and will see a trail of plaques unveiled across Scotland.
The project will take the form of eight actual plaques which will be placed at various locations and an online trail, there are also proposals underway for a national memorial that would be sited in Edinburgh
The poets who will be commemorated will include Sergeant Joseph Lee – a soldier who penned verse about comradeship on the battlefield and also sketched both his fellow British soldiers and their German prisoners. Violet Jacob, whose son Harry was lost at the Somme and Margaret Sackville, a poet who penned some of the earliest poems that were anti-war will also be remembered.
John Buchan, war survivor and novelist and Ewart Alan Mackintosh, a lieutenant in the Seaforth Highlanders are also due to be remembered within the commemoration.