Our final round up of the week brings you articles about vanishing poetry, a tv documentary about Sylvia Plath and the Newcastle Literary Festival.
The Mystery of the Vanishing Poetry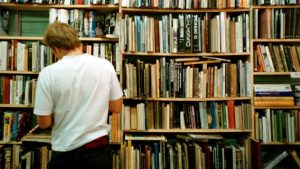 A Melbourne poet has discovered something of a mystery in the local libraries. Lisa Gorton contacted her local library when she was in search of a copy of "Bicycle and Other Poems" the first poetry collection of David Malouf. She knew they had a copy having borrowed it before but was told it had been deleted from the records. Unfortunately, the book is a rare limited edition, just 100 were made so it is proving difficult for the library to get a replacement for her.
On its own this incident isn't too unusual, although given the rarity of the book it is unfortunate, books often get damaged which requires them to be removed from circulation. However, Gorton contacted other local libraries only to discover that where they had once been a wide variety of poetry books there were barely any left.
The issue isn't limited to the public libraries either. A prisoner in a West Australian prison has recently discovered that the prison had removed their entire catalogue of poetry books when he requested books by T.S Eliot and Ezra Pound.
The sad fact is that poetry books are simply not being borrowed from public libraries enough to justify keeping copies on the shelves, so they are removed to make way for other inventory. In many instances, poetry books are available to read online but there is little comparison between reading poetry from a book compared to looking at it in the digital format.
All of this comes at a time when interestingly poetry, and its popularity, is on the rise thanks to the poets who use social media platforms for their poetry.
Plath Documentary Coming to the BBC
The BBC arts line up for this summer will include a documentary about the poet Sylvia Plath amongst many other programs.
"Life Inside the Bell Jar" will focus on the autobiographical novel by Sylvia Plath. "The Bell Jar" and will feature the first ever on camera interview to take place with the poet's daughter Frieda Hughes who will talk about her mother. Frieda is the daughter of Plath and Ted Hughes.
It is not yet known when the documentary will air.
Newcastle Writers Festival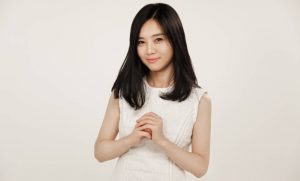 This year, Newcastle Writers Festival, titled "Rebels with a Cause" is due to take place in August and will see the rather unlikely pairing of British poet Lemm Sissay and Hyeonseo Lee the best-selling Writer.
Sissay will open the international double bill with Ed Wright a critic and writer from Newcastle. They will discuss the use of art to make sense of traumatic experiences that occur in foster care. They will also take a look at the lifelong question of Why? Sissay has plenty of experience to bring to the table, he grew up in foster care and in addition to his work at Manchester University, he was the poet commissioned to write for the London Olympics.
The second session of the festival will see Hyeonseo Lee, a North Korean defector and award-winning writer discussing life in North Korea and the struggle for freedom with Rosemarie Milsom, a journalist and festival director.