Our final poetry news of the week takes a look at the commemorative plans that are underway in Wellesley in honour of Sylvia Plath. We also have an article about this year's winner of the Zbigniew Herbert International Literary Award.
Sylvia Plath Recognized by Wellesley
It has been fifty-six years since the death of Sylvia Plath, and now the town of Wellesley are in the process of putting together a number of initiatives that will finally give formal recognition to the lady who is their most famous resident.
The Historical Commission, who are in charge of erecting plaques on houses that were built prior to 1919, is starting the process of placing plaques, both real and virtual, on those buildings that have historical importance. They are also considering the idea of plaques that will allow for a more considerable amount of historical detail to be displayed.
There is already a plaque dedicated to Plath on her former home which is located in London.
26 Elmwood Road, the poet's childhood home, is one of four houses in Wellesley classified as historic. However, it has yet to be honoured with a plaque. However, it would now appear that the wheels are in motion to change that. The first step will be to draw up the draft text for a plaque which will help in the decision of which type of plaque will be chosen. The house in question is currently being sold. The commission are hoping that either the current owner or those who purchase the property will have an interest in installing the plaque.
Wellesley already has streets named after both British and American male poets, but there is nothing named of either of their female Pulitzer Prize-winning poets; Sylvia Plath and Anne Sexton.
Agi Mishol to be Presented with Top International Literary Prize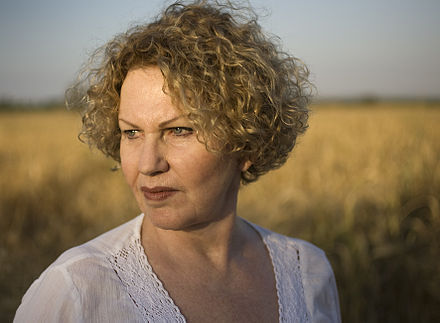 The winner of this year's Zbigniew Herbert International Literary Award if the IsraeLi Poet Agi Mishol.
The award was established in 2013 and is considered to be one of the most distinguished international literary prizes. The past winners include W.S Merwin the American poet and Breyton Breytenback, the writer from South Africa.
The awards ceremony will take place on 15th May in Warsaw.
Mishol was born in 1947, and both her parents were Holocaust survivors. Her writing discusses the political situation in Israel, the painful history of her parents and nature. She is also a past winner of the Yehuda Amichai Poetry Prize.
Herbert was a Polish poet who lived from 1924 to 1998, he was also a member of the resistance movement during the Second World War. He received the Jerusalem Prize for the Freedom of the Individual in Society in 1991. He was a favourite poet of Mishol who was delighted to win the award named in his honour.
The prize is co-financed by the Polish Ministry of Culture and National Heritage.