Today on My Poetic Side we bring you a variety of articles from all over the globe. We begin with a poet inspired walk in North Somerset, then we have a celebration being held for the anniversary of the Birth of W.B. Yeats and finally, we go to India for the discovery of a lost manuscript from a 17thcentury poet.
National Trust Poet Self-Led Walk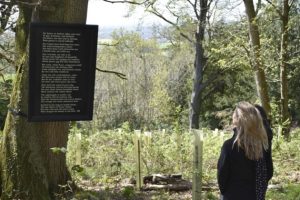 Visitors to the National Trust site of Tyntesfield House in North Somerset can take part in a walk that has been created in the grounds and woodland based on the works of Hannah More.
More was one of the most influential women of her time right until her death in 1833. She was not only a successful poet, she was also a playwright and a campaigner who championed social reform, the abolition of slavery and female education.
The poems which provide a great insight into More's early career, her love of the natural woodland and all that could be found in it. Now visitors will be able to wander around the woodland an find poems located on boards. The poems have recently been rediscovered by some of the research team at the house and this seems the perfect way to display them for the public"s enjoyment.
A Celebration of W.B. Yeats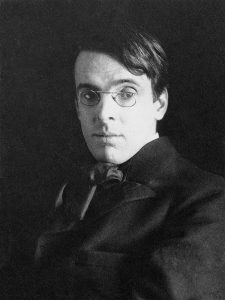 For many Irish, the 16th June is the most famous day in their literary calendar – it is known as Bloomsday and is a tribute and celebration of James Joyce who is considered to be one of the greatest writers from Ireland – but on 13th June they will be celebrating W.B. Yeats.
13th June this year will mark the 153rdbirthday of the poet and the New York W.B. Yeats Society have planned a literary dinner for their members, complete with a film showing of "A Fantastic Heart: Bob Geldof on W.B. Yeats". This is a 103-minute tv documentary that has been described as one of the best documentaries ever. The film takes a journey through Ireland and has plenty of readings of Yeats poetry by the likes of Bill Nighy, Sting and Liam Neeson
17thCentury BengaLi Poet's Lost Manuscript Found
Just a couple of days ago a rather astounding discovery was made in the stables of an old house in West Bengal"s Burdwan.
Parts of a manuscript written by Kashiram Das, who created something of a sensation in 17thcentury Bengali literature with his translation of Mahabharata, were found. The pages have been compared to works by the poet that have been kept at a literary society in Bengal and the handwriting on both manuscripts has been declared to be a match. Das was also born in the area where the manuscript was found.
Winds had scattered the pages around but in total, a manuscript of around 5000 pages has been located with most of the words written in Sanskrit and Bengali. These pages will now be placed in the hands of experts who will decipher them. Early indications suggest that some of the topics they contain relate to health, Ayurveda and mathematics during the time period of the life of the poet.