Our final poetry news round-up of the week takes a look at the winners of this year's Windham-Campbell prize. We also bring you the news of the death of the poet Ashraf Siddiqui.
Winners of the Windham-Campbell Prize for 2020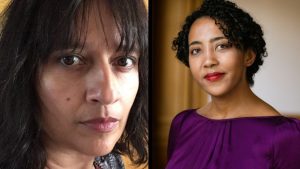 This year, women's voices were certainly heard in the Windham-Campbell prize from Yale University. In total, seven women took home a total prize fund of $165,000 each. The prizes were given for works in poetry, fiction, drama and non-fiction. Winners for each category were announced on 19th March in London. There are a total of eight awards presented each year.
The poetry prize was awarded to a British poet with Indian heritage, Bhanu Kapil. Her poems are inspired by the lives of those people who are marginalised, who are hated, displaced and even banned in the countries in which they live. The poet writes poems mainly for her blog but also has six volumes of published poetry. These publications include Ban en Banlieue which was written in 2016. In 2019 Kapil received a Fellowship from the University of Cambridge where she is currently based.
Asked about her win Kapil said it would be "life-changing", especially for her family during the pandemic. She hopes that she will be able to help others who may find themselves in a vulnerable position during the next few months.
She shares the poetry prize with a poet from the USA, Jonah Mixon-Webster, and the only male to win a prize this year. Mixon-Webster thanked the anonymous judges for the prize in a tweet and said that he was dedicating his prize to the resistance of water toxicity in Flint, Michigan which is an ongoing issue. He further went on to declare,



The other winners included Julia Cho in the drama category, Yiyun Li and Namwali Serpell for fiction writing and Maria Turmarkin for nonfiction.
The Windham- Campbell Prize has been running since 2013 when it was established by Donald Windham in memory of Sandy Campbell, his partner of 40 years.
Ashraf Siddiqui Dies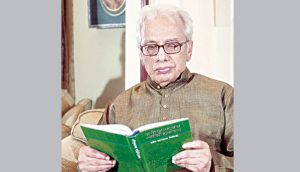 Ashraf Siddiqui, the poet and folklorist, has died at the age of 93. He had been seriously ill for the last month.
He is survived by his two sons and three daughters.
During his lengthy career, he won a number of prestigious literary awards including, in 1988, the Ekushey Padak for literature. He was also awarded the Bangla Academy Award in respect of children's literature in 1964 and in 1966 the UNESCO award.
Over the course of seven decades, he wrote short stories, poems, novels, children's literature and also was committed to academic research in the field of folklore. He published a staggering 75 books as well as many articles for journals.
It was his 1948 poem, Taleb Master, inspired by the Bengal famine that established him as a popular poet. He was also respected for the work that he did in helping to preserve the oral folk culture of Bengal with his catalogue of riddles and tales which he wrote down.