Today in our poetry news round-up we take a look at Bhanu Kapil the winner of this year's TS Eliot Prize for poetry.
TS Eliot Prize Winner Announced for 2021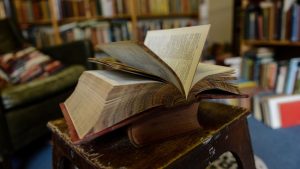 The British-Indian writer and poet Bhanu Kapil has been announced as this year's winner of the TS Eliot Poetry Prize. The prize has been awarded for her work



which has been described as a formidable collection of poetry that explores the dynamic that exists between an immigrant and her host who is middle-class and white.
The collection sees the immigrant guest addressing a liberal host and exploring the themes of how exhausting it is to be in someone else's house, to be a guest. She beat the likes of Nathalie Diaz and JO Morgan to the first prize which is worth £25,000. Kapil will now join a long list of prestigious former winners including Seamus Heaney, Carol Ann Duffy and Ted Hughes. Those on the judging panel were unanimous in their decision to announce her as the winner this year.
Kapil's inspiration for the collection came from a photograph she once saw in the newspaper that accompanied an article about a couple in California who had opened their home to a visitor who was in a



What struck her most about the photo was the taut expressions on the faces of the couple. It struck her as odd and gave her the ides she needed to write her book.
The collection is Kapil's first collection of poetry to be published in the UK. She has been publishing poetry books in the US for the last 20 years. She was born in England, to parents who were both Indian, and grew up in London. She now splits her time between the UK and US.
This is not the first big poetry prize that she has won. Last year Kapil was one of the eight people who received the Windham Campbell Prize. The prize has a substantial prize fund, awarding a total of £141,000 across its chosen writers. The main aim of this prize is to allow writers to continue with their writing without financial worries. Kapil was struggling financially at the time and had never won a poetry competition before. She was juggling the stresses of her job, writing and caring for her elderly mother. The prize offered her a much-needed lifeline that helped her to write this latest collection.
The TS Eliot Prize was inaugurated in 1993 as a way of celebrating the 40th birthday of the Poetry Book Society, it is named after TS Eliot who was the Society's founding poet. The prize is awarded on an annual basis to a poet who has penned the best new collection of poetry that has either been published in Ireland or the UK. It is considered to be the most valuable British poetry award.