Today's poetry news round-up is an eclectic mix with a look at what romantic poetry and Pokémon have in common, a possible new Banksy painting and Irish American Heritage Month.
Pokémon and Romantic Poetry – What do they have in common?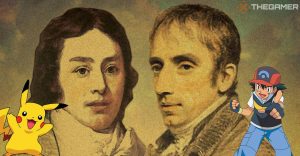 Thanks to a recent interest in Pokémon, you may have found yourself once again humming the theme song to the programme, and it is certainly catchy. There is a reason for this, and it is the link between romantic poets like Samuel Taylor Coleridge and William Wordsworth and those brightly coloured creatures.
The reason is simple; common meter or as it is sometimes called ballad meter. This is a literary device that can be found in some of the most famous poems ever written, and it is this that makes it entirely possible to take a poem written in 1798 and fit it to the Pokémon theme tune.
Of the six romantic poets the works of Coleridge, in particular, "The Rime of the Ancient Mariner" work particularly well, and the majority of the lines will fit quite nicely; there are just a few that are too short or too long, and of course, nothing will fit well to the chorus.
Is it a Banksy?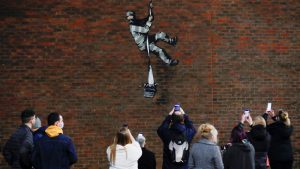 A painting of a person escaping over a prison wall using knotted bedsheets to assist them has appeared on the walls of a former prison in Reading that has connections to poetry. The former jail is part of a campaign by the arts community who would like to see the building turned in to an arts centre.
There are some suggestions that the image may in fact depict Oscar Wilde who was one of the most famous inmates ever to have stayed here. He spent two years in Reading following a conviction in 1895 for gross indecency.
Banksy's fans are anxiously waiting to see if he claims the painting as one of his works, and people have been stopping to take a look at the image, with crowds appearing since it was first spotted on Monday.
Banksy's usual way of confirming that a work is his is to post photographs of it on his Instagram. There have been a number of new murals by the artist in the last twelve months including one of an elderly woman losing her dentures whilst sneezing. An art collector purchased a mural painted on a wall in Nottingham earlier this year and had it removed.
Irish American Heritage Month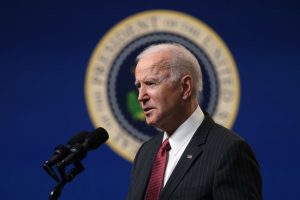 Joe Biden has officially announced the start of Irish American Heritage Month. March will see Americans in particular those whose ancestors hail from Ireland, including the President, celebrating all things Irish. The custom of designating the month of March to this occasion began in 1991.
Celebrations will of course be a little different this year, there will be no St Patrick's day parade and the Taoiseach of Ireland will not be visiting any time soon.
There will, however, be plenty of music, poetry and even art to mark the occasion although most of it will be taking place virtually. Biden is a keen poetry lover and is particularly fond of the works of Seamus Heaney, one of the most loved Irish poets. Growing up he used poetry as a tool to help him overcome his stutter.