Our final poetry news round-up of the week takes a look at a postcard from DH Lawrence that has been found under a bed. We also take a look at the poet who influenced much of the work of Sir Paul McCartney.
Long-Lost Postcard From Poet Found Under Bed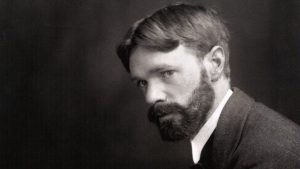 Over a century ago the poet and writer DH Lawrence wrote a postcard to his sweetheart Louie Burrows. That postcard has now come to light under the bed of her great-niece.
Written in 1910 the postcard was sent to Burrows shortly before Lawrence proposed to her. On it, he wrote that she  "warmed his heart like a sunny day". They became engaged shortly after but the engagement was broken just two years later. The 110-year-old postcard which was sent from Blackpool has been found in Cheltenham, gathering dust under a bed.
Experts have said that the discovery of the postcard reawakens the love story of one of the most influential English literary figures. Ros Connolly, the great-niece of Burrows, was the one who found the postcard. Now 70 Mrs Connolly remembers being given the postcard in 1955 at the age of 5 by her grandmother, Burrows' sister.
She enjoyed collecting postcards as a child because they were pretty. She had no idea just how important this particular postcard was. She was decluttering her house in preparation to downsize when she found the collection and then the postcard. She has decided to sell the postcard as she would like the love story that existed to be remembered.
The card will be placed up for auction by Hansons Auctioneers on 2nd April, it has been given a guide price of between £300 to £500 however las year another postcard from DH Lawrence sold for £1500.
Lawrence met Burrows at a pupil-teacher centre, in 1912 Lawrence eloped with Freida Weekley, breaking Burrows's heart. In 1940 she met and married Fred Heath. They were happily married until she passed away aged 74 but she never forgot Lawrence and visited his French grave several times.
Paul McCartney and Chaucers "Naughty Bits"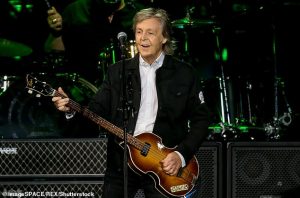 Sir Paul McCartney, the legendary Beatle, is one of the music industry's most respected songwriters. In a recent interview, he revealed how he got much of his original inspiration from William Shakespeare after he was introduced to his works by his English teacher.
He also revealed the spark that saw him create some of the best songs of all time came when the same teacher introduced him to what he refers to as the dirty bits in the works of Geoffrey Chaucer.
He also revealed that English literature was the only exam he actually did well in, something he accredits to his teacher.
None of the members of the Beatles could read or write music but McCartney believes that the love of poetry that he developed at school was instrumental in helping to produce some of the lyrics he is so well known for all over the world.