Our final news round-up of the week takes a look at a recent poll carried out by YouGov in the US, the announcement of the appointment of the 42ndDartmouth Poet in Residence and the writers who have been blocked from travelling to an Israeli book fair.
Emily Dickinson The Most Popular Female Writer Ever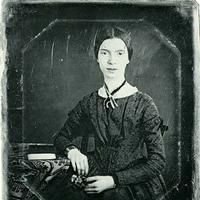 New data recently published by YouGov Ratings in the US makes interesting reading when it comes to looking at the most popular female writers in the literary world. It might come as a surprise to many that Emily Dickinson, the poet and novelist, came in as the most popular female writer with a staggering 57% of Americans having a very popular opinion of her work.
J.K.Rowling the author of the immensely popular Harry Potter series came in a very close second with 56% of the population having a positive opinion of her work. Another poet, Maya Angelou, made the top five coming in 4thwith 49% of Americans having a positive opinion of her work.
Poets Jane Austen and Harriet Beecher Stowe also made the top 10 list alongside such authors as Agatha Christie, Harper Lee and Louisa May Alcott.
42ndDartmouth Resident Poet Announced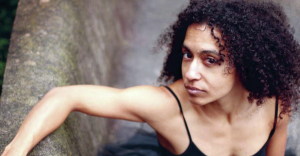 The Frost Place combined with Dartmouth College have announced the name of the poet selected to be its 42ndpoet resident.
Nicola Homer will take her place amongst a long list of former residents , including Robert Haas, Denis Johnson and Katha Pollitt to name just a few. Homer was one of the finalists in the list for 2018's Paterson Poetry award with her first full-length collection of poetry, named "Pecking Order". Her written work has also featured in a number of literary publications, she is a regular contributor, as well as editor, for BlackNerdProblems where she writes critique of pop culture as well as the media.
The position of poet in residence began in 1977, which involves a poet being selected to work and live in the historic house that was home to the poet Robert Frost between 1915 and 1920. As part of her role ,she will perform readings at



as well as at a number of other events.
Authors Blocked from Attending Israeli Book Fair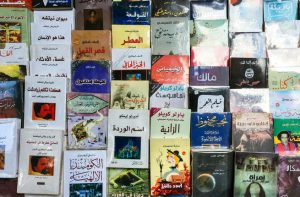 Hundreds of Arab and Jordanian Authors have been blocked from attending the Palestine International Book Fair which takes place every year in Ramallah. The event which features around 500 publishing houses both Palestinian and Arab was opened last week and is due to run until Sunday.
Travel permits have been denied to both authors and publishers, around 300 in total, although their books were already shipped to the event and are currently on display there. There has been no explanation from the Israeli authorities although there is some speculation that the ban has something to do with the conviction of the Palestinian poet Dareen Tatour, who was convicted earlier this week of "inciting violence" and "supporting a terrorist organization".