We begin the week with the good news that the poet and author Michael Rosen has left intensive care. We also look at Lana Del Rey"s latest spoken-word piece.
Michael Rosen Leaves Intensive Care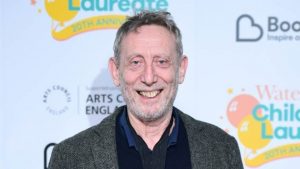 The poet and author who was the Children's Laureate from June 2007 to June 2009 has spent the last 47 days in intensive care having been admitted to a London hospital 8 weeks ago.
Michael Rosen's wife took to social media to say that it had been a "long and difficult time", the author will now be continuing his recovery on a ward. However, this is expected to take some time.
Rosen, who is 74, had been writing about the symptoms he had online before he was admitted. Whilst his wife has never confirmed that he had coronavirus his symptoms were similar to those on the list of possible early warning signs to look out for.
She also praised the staff at the north London hospital for their truly amazing efforts in looking after her husband during such a difficult time.
Rosen was admitted to hospital at the end of March shortly after the UK went into lockdown. In the days before that he had documented his "freezing cold sweats, hot hands and icy head". He didn't however have a persistent cough or chest pains which led him to write that perhaps he had in fact had a heavy bout of the flu rather than coronavirus.
Since his admission to the hospital his wife has been updating his social media account when there have been any changes in his condition. On his birthday in early May she posted a picture of the poet taken at an event last year surrounded with friends.
Rosen is well know for his numerous works for children which include "We're Going on a Bear Hunt".
To mark the 60th anniversary of the NHS Rosen wrote "These Are the Hands" in 2008, the poem has since been published in a book from which all of the proceeds will go to the NHS Charities" Covid Appeal.
Spoken Word Piece Shared by Lana Del Rey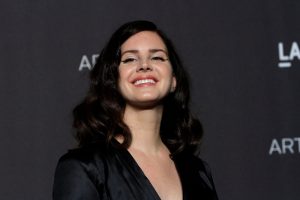 The singer Lana Del Rey has shared "Patent Leather Do-Over" a spoken word piece that will appear on the second of her spoken word LP's.
In the piece, she takes a look at the poet Sylvia Plath and what is possibly her most famous work "The Bell Jar". She was inspired by the line about how Plath left her shoes pointing towards the sea whilst she went for a swim, and how much this line spoke to her and showed how many similarities they had.
This new spoken-word piece comes just a few days after Del Rey made the announcement that on 5th September her new album will be released. The announcement was made in an open letter on Instagram. Some of the content of the letter, however, was met with criticism. Del Rey also spoke out against a number of her fellow artists who have had a number of hits with lyrics about being naked, being sexy, cheating on someone and sex. She implored them to let her return to songs about feeling beautiful or being embodied.