Today in our poetry news round-up we look at the young refugees who have won a poetry award, the closure of Poets House and the latest poem from Jackie Kay.
High-Profile Oxfordshire Award Given to Refugee Poets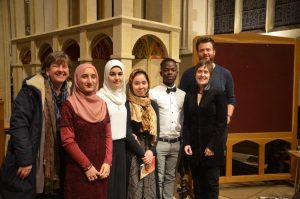 A group of four young refugees who are currently living in Oxfordshire have been awarded on of the most prestigious poetry prizes in the country.
The talented poets hail from three countries; Nigeria, Syria and two from Afghanistan. They have been awarded the Oxfordshire Youth Award's Arts Superstar Awards for their poetry work in collaboration with Orchestra of St John's.
Working with Toby Young, the OSJ composer in residence and Cayenna Ponchione-Bailey the associate conductor they have been inspired to create soundtracks that will accompany their poetry.
The project is part of Displaced Voices which has been built up around the Oxford Spires Academy poetry programme which is recognised on a national level. The project was developed by Kate Clanchy the author.
The poems were created during a series of workshops and were then performed to full houses and audiences in King's Place, London and Dorchester.
All four of the youngsters, who are aged 16, are students at Oxford Spires Academy. Poetry has given then a real sense of confidence and allowed them to flourish under the spotlight.
Mr Amusan, one of the winners has now been made the Oxford City Poet. This is a high-profile position that was created in 2011 when it was held by Clanchy.
Poets House Temporarily Suspends Operations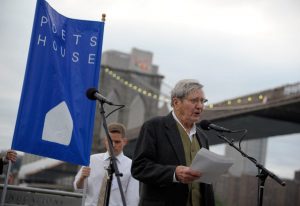 Poets House, one of the leading educational centres and literary communities in the USA has suspended all of their operations due to the current challenges of the pandemic.
The facility in Manhattan, which is a non-profit owns thousands of books and has been the home of many reading by poets and celebrities including W.S. Merwin and Bill Murray. They are hoping that they will be able to open again towards the end of 2021.
They stated that their emergency funds were running out and the current situation made fundraising an impractical option, they felt they had no choice but to close and lay off staff.
The news has shocked writers all over the country who have been quick to tweet their support for the institution.
Poets House has been around since the mid-1980s when it was co-founded by arts administrator Elizabeth Kray and the poet Stanley Kunitz.
Artists Muse Inspired Scottish Makar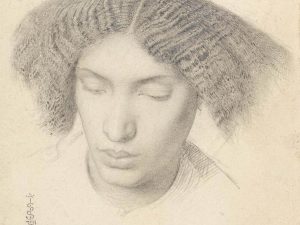 The poet laureate of Scotland Jackie Kay has spoken about hoe a drawing of Fanny Eaton, who was the subject of yesterdays Google Doodle, inspired her during the lockdown.
Mrs Eaton was an artist's muse during the Victorian Era. There are several portraits of the Jamaican in the archives of Cambridge's Fitzwilliam Museum. Kay happened upon the portraits whilst she was spending lockdown in Manchester and was inspired to write the poem "Fanny Eaton, The Jamaican Pre-Raphaelite Muse".