Today on My Poetic Side, we take a look at the Chinese painting by Su Shi that sold at auction for almost $60 million. We also have an article about the 2019 International Poetry Festival in Nicaragua that has been cancelled, and finally the re-release of Tupac's greatest hits album.
Chinese Painting Fetches Nearly $60 million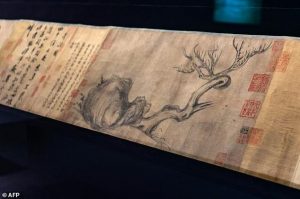 What has been described by the auction house charged with selling it as one of the rarest Chinese paintings in the world, has been sold at action, where it fetched almost $60 million.
The painting, in the form of a scroll, measured 185.5cm in length, and was inscribed with calligraphy. It also contained the poems of four important literati from the 11th century in China. There were also 41 collector's seals on the scroll.
The ink painting, which is nearly 1000 years old, was painted by Su Shi, one of the greatest Chinese literati masters.
This is the most expensive items that Christie's in Asia have ever sold.
Su Shi, who is often referred to as Su Dongpo (Su Tung-Po) was a scholar, painter, poet, prose writer and statesman. There are very few works in existence that can truly be attributed to him. They are incredibly rare, and it is estimated that there are, in fact, only two or three.
A scroll attributed to one of Su Shi's students was sold at auction in 2010. It fetched $64 million.
2019 International Poetry Festival in Nicaragua Cancelled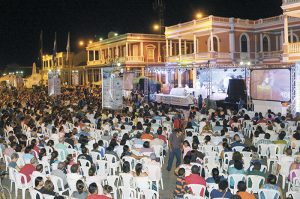 It was announced on Sunday that due to the serious political crisis that is currently taking place in Nicaragua that has been ongoing since April, the 2019 International Poetry Festival must be cancelled.
The current situation has resulted in thousands of people disappearing, over 500 dead and many thousands currently in exile.
The 15th annual festival, which would have taken place in 2019, was to have been dedicated to Maria Teresa Sanchez, the Nicaraguan poet who died in 1994, and also to Rogelio Sinan the Panamanian poet who also died in the same year. It is considered by many to be one of the most important cultural events to take place.
20 Years of Greatest Hits Celebrated by Tupac's Estate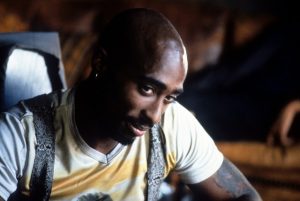 It has been twenty years since Tupac Shakur's Greatest Hits album was released, and in commemoration of the anniversary, the poet and rapper's estate has announced that a new line of merchandise will be released as well as new editions of the album.
The new editions of the album will come with either a clear of classic black sleeve, and will feature 21 of Tupac's greatest hits – including 4 posthumous hits that were only added to the 1998 album.
Tupac's name has been in the news recently for other reasons. Last year Chi Modu, Tupac's photographer sued both Macy's and Uban Outfitters after they used his portrait of the rapper on their garment. Earlier this month we reported on the story of Pierre Des Ruisseaux, the 2009 Canadian poet laureate who was accused posthumously of plagiarising poetry by Tupac, Maya Angelou and a number of other poets in Tranches de vie, his 2013 book.