In the final news round-up of the week we begin by bringing you an update on a couple of stories we have reported on before. We also bring you an article about the shortlist for the CLiPPA poetry award, and finally the clothing collection inspired by a poet-rapper.
Asylum Seeker in National Poetry Competition
We bring you a final update on the story we reported on earlier in the week. Having been given the go-ahead to take part in the spoken word competition Allan Monga took to the stage for the competition and recited "The Song of the Smoke" by W.E.B. Dubois for the first round.
He followed this with "She Walks in Beauty" by Lord Byron but was unfortunately knocked out before he could reach the final round of the competition.
Walking Stick Fetches Unexpected Price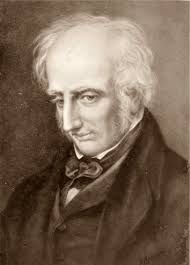 A few weeks ago, we brought you a story about a walking stick decorated with a bust of William Wordsworth that was up for auction.
We can now confirm that the walking stick, which was made in around 1892 went for £920 at auction, considerably higher than its expected price of £100 – £150.
CLPE Children's Poetry Award (CLiPPA) Shortlist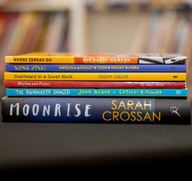 The shortlist for this years CliPPA award has been published and shows a real diversity in both the diversity of the poets and the publishers that they have been working with.
The shortlist contains just six books including several previous winners. Joseph Coelho is on the list with his book "Overheard in a Tower Block" and Sarah Crossan with "Moonrise" a young adult verse novel. Coelho won in 2015 and Crossan in 2016.
John Agard, an established poet, has been shortlisted for "The Rainmaker Danced". There are also two new poets who have made the shortlist "Where Zebras Go" is the first solo collection for Sue Hardy-Dawson and hip-hop artist Karl Nova is also in the running with "Rhythm and Poetry" his first published poetry collection.
The final book on the list is "Rising Stars" which is a collection of poetry written by a number of emerging poets.
The winner will be chosen by a panel of judges and announced at a ceremony which will take place at the National Theatre on 22ndJune. There is a cash prize of £1000 for the winning poet.
Rappers Estate Launches Poetry Clothing Collection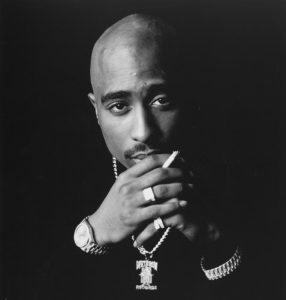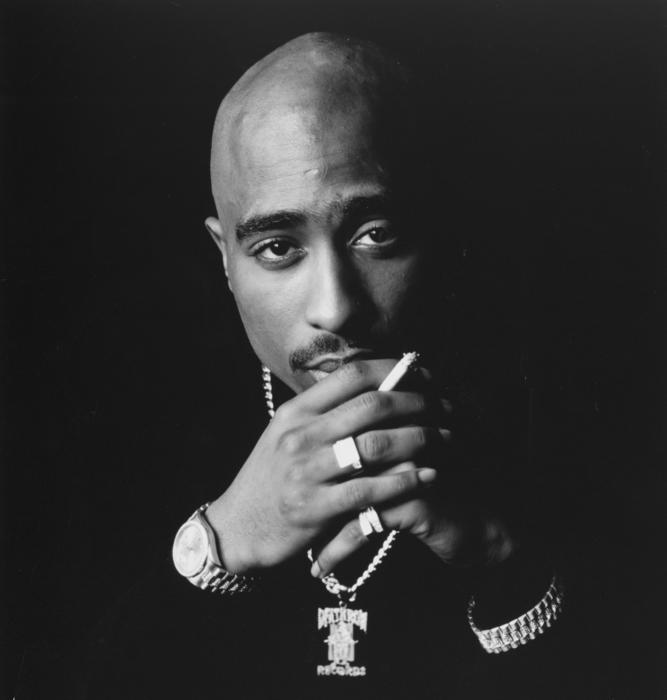 The late rapper Tupac Shakur has been well known for his somewhat poetic prose, and now some of his individual poems are to be honoured as a new clothing line,



is to be launched.
In a partnership between Tupac Shakur's estate and Bravado, the exclusive limited-edition capsule is being launched to celebrate National Poetry Month. The collection will feature a number of key items including bomber jackets and long-sleeve shirts. Each item will have poetry by the late rapper printed on it.
The collection will be available exclusively to purchase via VFiles and will range from $30 to $200 per item.