We begin the week here on My Poetic Side with a look at the AI generated poetry inspired by Dante, and a new audio poetry collection.
AI Generated Poetry Performance by Robot Artist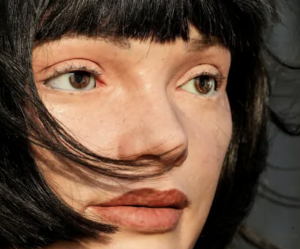 The Diving Comedy by Dante Alighieri has been the inspiration for numerous artists over the years from Franz Liszt to William Blake, CS Lewis to Auguste Rodin. The 700th anniversary of the death of Dante, however, seems like the perfect opportunity to showcase AI-Da. This a robot who will be making history by being the first robot to perform poetry publicly that has been written by its own AI algorithms.
Ai-Da, is ultra-realistic and has been developed by Aidan Meller. She is named after the daughter of the poet Lord Byron, Ada Lovelace and will be given the entirety of JG Nichol's translation of the Divine comedy to read. This will be done using her speech pattern analysis and data bank of words to produce her own "interpretation" of Dante's poetry.
The poetry performance will take place at the Ashmolean Museum in Oxford at the end of the week. AI-Da is not the first AI who has been taught to write poetry. However, this will be the first time that a performance will truly mimic that of a human. Ai-Da can produce up to 20,000 words in just 10 seconds when writing poetry. However, if something shorter is needed it needs to be picked from amongst what she has written rather than asking her to produce something shorter.
Carol Rumens, a poet who has had a chance to listen to the AI's work, says that there are some lines that are rather odd and make the poetry feel like it is falling apart. However it still has an interesting quality to it, and she can certainly see a future for this type of poetry although it is unlikely that it will ever replace that of a human poet.
This performance will be just a very small part of the Dante: The Invention of Celebrity exhibition that the Ashmolean is putting on to mark the 700th anniversary of the great poet's death. The exhibition hopes to explore the influence that Dante has had over the centuries. The Ai-Da project has taken more than 2 years to build. Ai-Da has silicone skin, 3D-printed teeth, eye camera and individually punched hair. She cannot walk, although she does have legs, however her torso, arms and head can all move. She has been built to look as realistic as possible, in order to be as relatable as possible.
New Digital Poetry Collection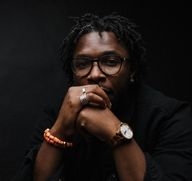 A new poetry collection has been announced that will feature 17 Black British poets. The collection, which will be a digital one, will feature the likes of Victoria Adukwei Bulley, Raymond Antrobus, and Yomi Sode. The collection will be made up of recordings of poems by contemporary poets and will be created by the Poetry Archive and Obsidian Foundation.
The creators behind the collection say that this digital and audio-visual work will "explores the quality, influence and poetic lineage of contemporary Black poets". They hope to be able to add to the collection every year and add it to their existing collection which includes works from Benjamin Zephaniah, Linton Kwesi Johnson, and Bernardine Evaristo.