Today's poetry news round-up looks at the Google Doodle for an Emirati poet and the winner of this year's Forward Poetry Prize.
Google Doodle Created For Poet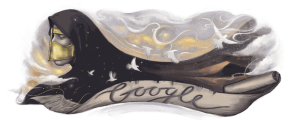 Ousha Al Suwaidi, who is an Emirati poet, has been honoured in Google Doodle format this week. The poet, who is commonly known as Ousha the Poet's full name is Ousha bint Khalifa Al Suwaidi. Considered to be amongst the 20thcenturies finest Nabati poets, Al Suwaidi was first recognised on 28th November 2011 for the contributions that she has made to literature.
There is also an annual award that has been dedicated to the honour of the poet. And both a section of the Dubai Women's Museum and a library at the Emirates International School are dedicated to her as well.
This Google Doodle, which was broadcast across the Arab world, was the work of Reem Al Mazrouei, who is an artist from Abu Dhabi.
Born on 1st January 1920, Al Suwaidi was known by several nicknames, including Fata Al Khaleej (translates to the Girl of the Gulf) as well as Fatat Al Arab (also known as Girl of the Arabs). She penned so many poems in such a short space of time that she was often referred to as Gulf Poet Laureate.
She grew up surrounded by literature of all forms, and by the age of 15, she had been recognised for her poetry recitals, an achievement which opened up doors for women in what was considered to be a male world. Her work even went on to inspire others, including Sheikh Mohammed bin Rashid, who published his own collection of poetry in 1989.
Written in Nabati, her work explored the themes of wisdom, love, patriotism and nostalgia, as well as looking at the Arabian Gulf desert landscapes. She was herself inspired by classical poets like Abu Tamman, and Al Ma'arri.
Al Suwaidi died at the age of 98 in July 2018. Her legacy lives on in the poems and songs of popular poets and singers.
Incredible Poem About Everyday Sexism Wins Forward Prize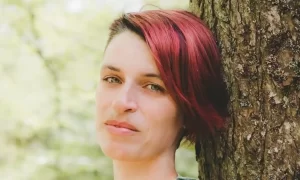 Kim Moore has been named the winner of this year's Forward Prize for her collection of poetry, "All the Men I Never Married". The book which the judges described as phenomenal, earned her the £10,000 prize for best collection.
A total of 48 poems are in the book, which looks at the experiences of sexism on a daily basis, as seen through a collection of significant others and exes.
The awards ceremony, which took place in Manchester, also saw the Felix Dennis Prize for best first collection awarded to Stephanie Sy-Quia for Amnion and Nick Laird's Up Late receiving the prize in the best single poem category.
The Forward Arts Foundation also announced that the judging panel for next year's prize will be chaired by Joelle Taylor and Bernardine Evaristo.