Today our news round-up takes us to Pakistan for a brief look at Allama Muhammad Iqbal and to the Czech Republic for the 19th annual Den Poezie Poetry Festival.
140th Anniversary of the Birth of the "Poet of the East"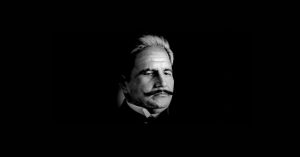 Today Pakistanis will be celebrating the life and works of the



Allama Muhammad Iqbal on the occasion of the 140th anniversary of his birth. Iqbal who was a great Muslim philosopher and thinker. He held a vital role in creating Pakistan; the Muslim nation came into being in Sialkot in the Punjab region of Indiaon November 9th, 1877 .
Born into a small merchant family who were pious, Iqbal studied at Lahore's Government College. He travelled to Europe where he studied between 1905-1908 and it was here, from Cambridge University that he was awarded a philosophy degree. When he returned, he began practising law but it was his poetry – which he wrote in both Urdu and Persian – that earned him his fame.
His poems which were written very much in the classic way, specifically for recitation in public. This was very popular amongst all cultured Pakistani and Indian Muslims not only of his generation but also later generations as well.
Iqbal is considered to be the greatest Urdu poet of the 20th Century. In 1932, he wrote Javid-nameh,



, widely considered his masterpiece. The theme is reminiscent of Divine Comedy by Dante and looks at the poet's ascent, led by Jalal al-Din Rumi, the Persian mystic from the 13th century, through both experience and thought to the final meeting.
Den Poezie Poetry Festival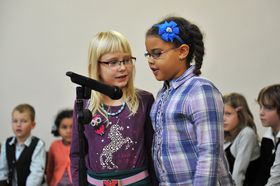 Poetry plays a huge role in Czech culture and for a fortnight starting on 12th November the Czech Republic hosts the 19th yearly



Poetry Festival. The event promises to be huge with a total of sixty towns and villages all over the country taking part and nearly two hundred events organised. The event will take place in a variety of languages so for there will be something for everyone, even if they don't speak Czech.
The festival coincides with the birthday of Karel Hynek Mácha, the great Czech romantic poet who was born on the 16th November 1810; each year the organisers try to arrange the festival so it falls either side of his birthday. The theme this year is based around the book "Labyrinth of the World" which was written by another great Czech – Jan Amos Komeský (sometimes referred to as John Amos Comenius) – who was a thinker, humanist and educator in the seventeenth century.
There will be a number of visiting poets from all over the world who will be taking part in reading and discussions. The organisers are hoping to hold discussions over the possibility of there being a poet laureate for Prague in the not too distant future.