In today's round-up we bring you stories about World Mental Health Day, the Lenore Marshal Poetry Prize, and Tony Walsh aka Longfella helping a local company celebrate with a poem
Neil Hilborn's OCD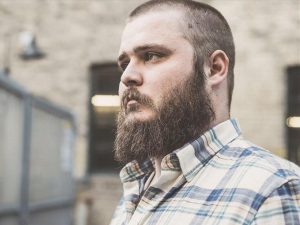 Yesterday marked World Mental Health Day 2017, and it somehow seems fitting that one of the most watched poets in the world, Neil Hilborn was recently interviewed about his poem OCD.
The poem, which has been watched by over 13 million people, shows the poet laying bare the reality that is coping with a mental illness whilst trying to be in a relationship. He talks about the stark way in which his mental health issues all too easily encroached into every aspect of his life; given the popularity of the poem it is clear he is not alone in feeling this way.
Hilborn, who is 27 and from Houston, Texas, was diagnosed with OCD (obsessive compulsive disorder) when he was just a child, and with bipolar when he was in college. It was whilst he was at college that he turned to poetry as an outlet. He believes that the poem owes its popularity to the fact that people can really relate to the sense of feeling that comes from loving someone so intensely, yet knowing that you are both so incompatible.
Poetry has become a huge daily part of Hilborn's life, he finds a therapeutic quality in spending time each day sitting and writing. When no ideas come to him he simply reads from the closest book until he gets an idea. Some of his ideas never make it into a poem, but that doesn't matter the therapy is provided by simply committing words to paper.
Award for Most Outstanding Book of Poetry of the Year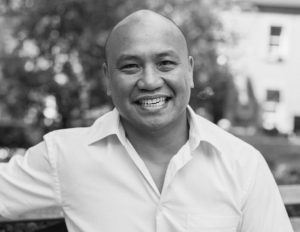 Patrick Rosal, an English professor at Rutgers University-Camden, has become the first Asian American to win the Lenore Marshall Poetry Prize. The prize which is awarded by the Academy if American Poets comes with a $25,000 cheque is awarded in recognition of the most outstanding book of poetry published in the US in the previous year.
Rosal was awarded the prize for his collection of poems, "Brooklyn Antediluvian". He is proud of the achievement but for him the award is not about his poetry but what winning as the first Asian American achieves. He hopes that this will inspire others to follow the possibilities that life gives them and make every opportunity that they can.
For now, this poet, who grew up in a family where few members attended college and who was the only person who he grew up with to have written a book, is more than content to remain out of the limelight doing the thing that is most important to him; and that is passing on his knowledge to others.
Tony Walsh Pens Poem for Local Company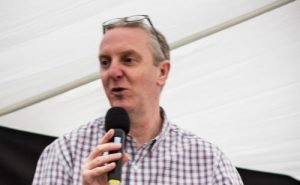 Acclaimed poet, Tony Walsh, who shot into the public eye with his poem "This is the Place" following his appearance at the public vigil after the MEN bombing earlier this year, has penned an anniversary poem for a local company.
CDL technology company based in Stockport, Cheshire are about to celebrate their 40th Anniversary, and they asked Walsh, who has links to the company through the charity Forever Manchester, if he would help them make it extra special with a poem.