Today's poetry news round up takes a look at the theatre honouring the Armistice centenary, a statue of Wilfred Owen and the sad death of the only child of the poet Nazim Hikmet.
Theatre Honours Armistice Centenary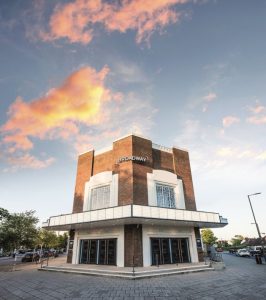 The Broadway Theatre, located in Letchworth, will mark the centenary of World War One's end with a series of event, films, music, drama and some spoken word.
The event which will begin this month will continue through to mid November. The first event, scheduled for this evening, will be the filming of



a new film that will be played live from the



It will bring to life the voices and the faces of those who fought, using original footage that comes from the archives of the famous Imperial War Museum, which has been colourised.
They will also be showing an award-winning play created by Stephen MacDonald.



explores the friendship between Siegfried Sassoon and Wilfred Owen. The two poets met in 1917 at Craiglockhart Hospital, both hate war and loved poetry and this common bond led to a great friendship.
There will also be a number of musical evenings taking part during the course of the event.
25 Pound Gun Moved to Make Space for Statue
A 25-pound artillery gun that has been located in Cae Glas Park in Oswestry since the 1970's has been moved to make way for a statue of the poet Wilfred Owen.
The gun was given to the park to represent the towns long links with the military which ended when Cae Glas, a major Royal Artillery and Infantry base, was closed in the 1970's.
Now the gun has been moved to a new position in the park to accommodate a statue of the poet Wilfred Owen that has been commissioned by the town council. The statue will be one of highlights of the upcoming Wilfred Owen Festival and will be unveiled on the morning of the 20th October.
Son of Turkish Poet Passes Away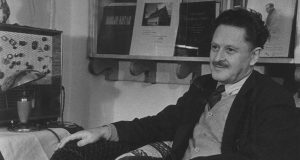 Mehmet Ran, the only child of Nazim Hikmet, the legendary Turkish playwright and poet passed away in Paris on Sunday. He was 67. Ran, who had been living in the French capital, was a painter, and his death was announced on social media by Utku Varlik, a fellow artist.
Ran was born in Turkey to Hikmet ad a French translator Münevver Andaç who the poet had been in a relationship with following his 1951 release from prison. Hizmet fled to Romania before finally settling in Moscow when his son was just 3 months old. Ran was bitter towards his father and the pair never spoke in public. The poem "Mehmet" was written by the poet for his son, in it he expressed his longing as a father to be reunited with Ran.